The story of Sisal is first and foremost a story of Italian enterprise at its finest. Over the years, Sisal has created a succession of popular, high-quality games, including the l Totocalcio, the Totip and, more recently, SuperEnalotto and Win for Life.

The success of Sisal's ideas underpins the financial results and reputation of a company that has built a relationship of trust and credibility with over 14 million Italian consumers over more than sixty years in business, developing and managing games with expertise and high standards of integrity, transparency and security: all essential characteristics for companies operating in a heavily regulated sector subject to strict state controls.

Sisal today is a major Italian group operating in the Gaming and Payment Services sector and in 2015:
reported a turnover of about €17.9bn, over 1,800 employees and a network of more than 48,000 points of sale
imanages a broad offering of on- and offline games: lotteries, betting, casino games and gaming machines

offers the public in excess of 500 payment services, through its network of retailers and over 80 partners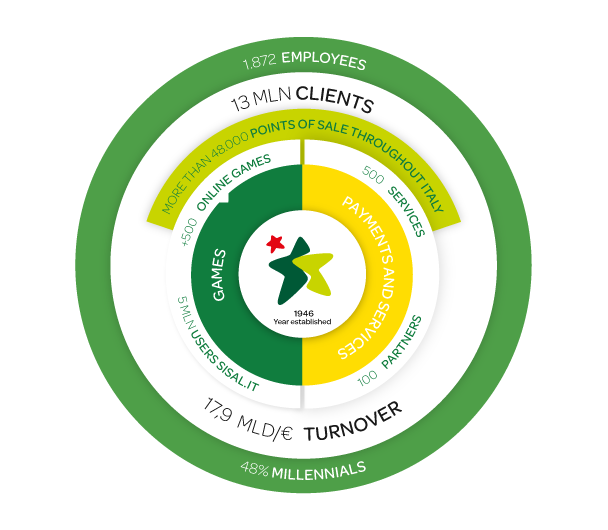 $boxQuote
The MEIC project
Fully aware of the important role it has carved out for itself in Italy's business history, Sisal has decided to capitalise on its past through a wide-ranging project that fully exploits the company's historical and cultural heritage.