We Playground Together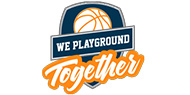 We have been supporting the We Playground Together initiative since its launch. Led by NBA champion Danilo Gallinari, one of the world's best known Italian basketball players, in partnership with the city of Milan's Department of Sport, the project aims to promote sport as a driver of socialisation, physical wellbeing and urban redevelopment by communicating its values and making it accessible for everyone.
The initiative's mission, in line with Sisal's founding values and community investment policies, is to refurbish spaces where sport encourages inclusion, meeting and dialogue between people with different identities and backgrounds. As is the case in so many European and North American cities, playgrounds are places where there are no barriers and where the passion for sport encourages and promotes integration.
The first playground refurbished in 2018 was Vittorio Formentano Park in Milan (better known as Marinai d'Italia Park), with a restyling that involved the complete renewal of the surface, basket and benches.
In 2019, the initiative contributed to the redevelopment of the Milan-Bicocca area with the creation of a playground in "Collina dei ciliegi" Park in Viale Sarca. In this second year, the collaboration with Sisal has been strengthened with greater involvement by people from the company, who used Sisal's voluntary work platform "Will" to help complete the planned basketball court and five-a-side football pitch, working on the placement and installation of the benches and protection netting for the sports areas. The volunteers and other employees who signed up for the initiative were also given the opportunity to "try out" the playgrounds by organising mini tournaments and tests of skill under the watchful eye of Danilo Gallinari."
Liberi Nantes
In 2015 we started to support the association Liberi Nantes, the first soccer team in Italy entirely composed of refugees and asylum seekers, recognized in 2007 by UNHCR.

The Liberi Nantes was founded in Rome in 2007 and is the only Italian Amateur Sports Association that through the practice of sports offers an exceptional opportunity for friendship, exchange, comparison and positive social aggregation. Since 2010, the Association has been the assignee of the XXV Aprile sports facility in Rome, a historical place for the Pietralata district, whose construction dates back to the 1960s and which Liberi Nantes is committed to returning to the local community. Sisal's contribution began with the "Oltre il gioco" (Beyond the game) project, an initiative promoted together with Roma Cares - a non-profit organization linked to the broader context of Social Responsibility and Sustainability of AS Roma - and the team itself, to promote and spread the values of sport and its practice in terms of integration, inclusion, socialization and respect for the rules.

In 2017, after the positive results achieved during the first phase, Sisal continued to directly support the Liberi Nantes association through the redevelopment of the "XXV Aprile" sports field in Rome's Pietralata district, allowing the structure to be put into operation. The sports field is therefore the place where Liberi Nantes concretely and daily applies its social innovation programs, combining the promotion of sport in the urban peripheries with the use of a regenerated and modernized public space, therefore capable of developing a significant social impact on the territory.

Also for 2019 are planned support activities in continuity with the projects previously launched, aimed at improving the functional and structural characteristics of the sports center.
In 2017, we promoted amateur sport, offering our support for basketball (A.S.D. Pisaurum 2000 Basket Club, A.S.D. Basket, S.S.D. Reyer Venezia Mestre S.P.A.), football (A.S.D. Football Club Sorrento, A.S.D. Femminile Rimini Calcio, A.S.D. Real Caramagna), cycling (G.S.C. Viris Vigevano, A.S.D. Ciclimontanini.It Snc), hockey (A.S.D. Hockey Club Roma, A.S.D. Hockey Femminile Libertas), horse racing and boxing.
Manifesta 12
Sisal Group is proud to be main partner of Manifesta 12, a long-term project to promote the value of contemporary art and culture in Italy, in line with the Group's mission to support talent and innovation.
The State of Contemporary art
Il Piccolo Teatro
Since 2009, Sisal has been offering the Piccolo Teatro di Milano its support for initiatives that provide opportunities to meet cultural leaders.