The Responsible Gaming Programme
Our Responsible Gaming Program is a central element of our strategy. We are committed to ensuring the protection of our customers, especially the most vulnerable, through educational initiatives, with the aim of promoting responsible gambling behaviours.

Our responsible gaming strategy is based on 3 goals:
Education in balanced and aware gambling
Guarantee maximum awareness for our players to ensure safe and balanced gaming in online and offline channels.
Player protection
Identifying problem behaviours and implementing measures to protect players and prevent underage gaming.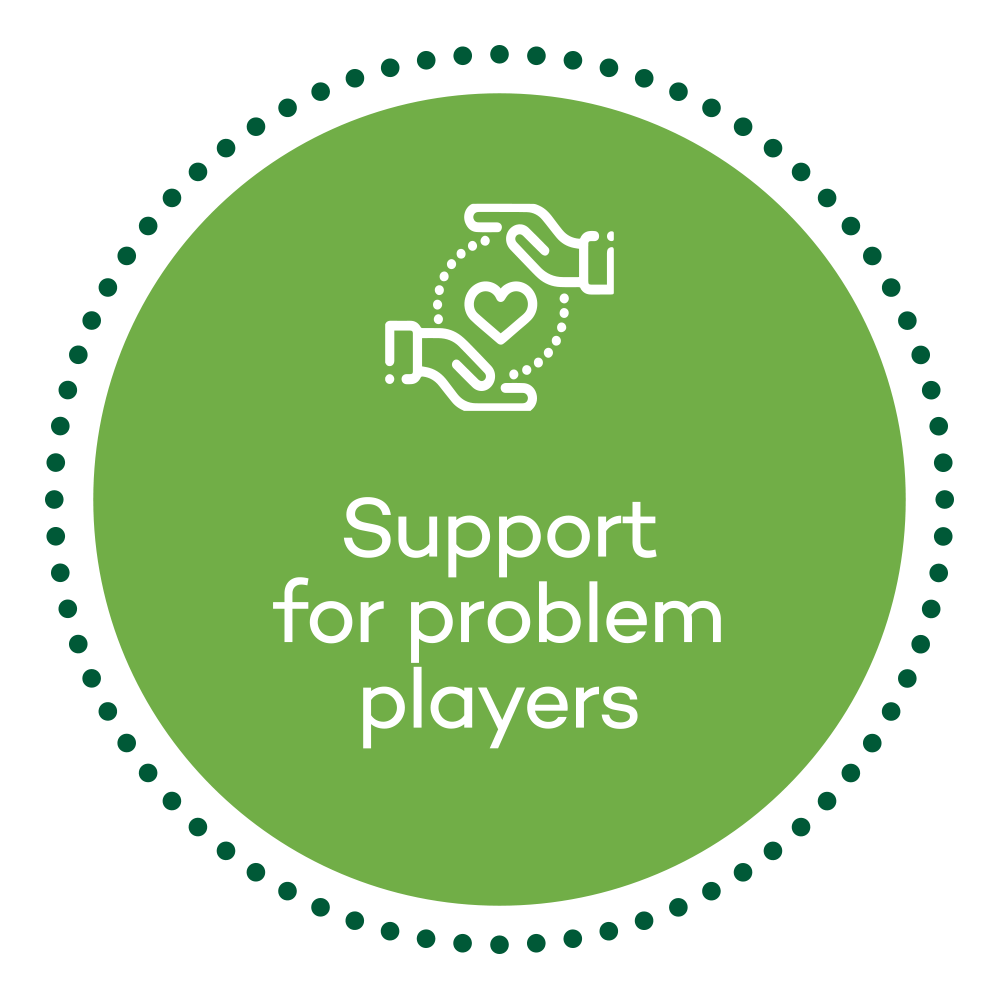 Protection of vulnerable playersSupport for problem players
Providing support, guidance and protection for problem players.






Over the last 10 years, Sisal has obtained distinctive Responsible Gaming certifications in line with the most rigorous international standard.
Since 2010, our Responsible Gaming Program is audited via an independent certification process every 3 years that verifies Sisal's commitment to planning, developing and implementing the highest international standards on responsible gaming.

The international reference standards are:
EUROPEAN LOTTERIES (EL), an independent association that unites European state lotteries and gaming organisations, committed to tackling illegal gambling and guaranteeing sustainable gaming;
WORLD LOTTERY ASSOCIATION (WLA), an organisation that represents the main gaming organisations worldwide and supports the activities of its certified members, requiring a strong commitment to guarantee the highest standards of corporate responsibility, upholding in particular the responsible gaming principles.
Gaming problems?

Has gaming become a problem? Do you need help for yourself or a loved one?

Call the national toll-free number of the Istituto Superiore di Sanità for problems related to gambling (TVNGA). The service guarantees support to people struggling with gambling problems from Monday to Friday, from 10:00 to 16:00.

The service is free and anonymous.


Call now 800.588.222