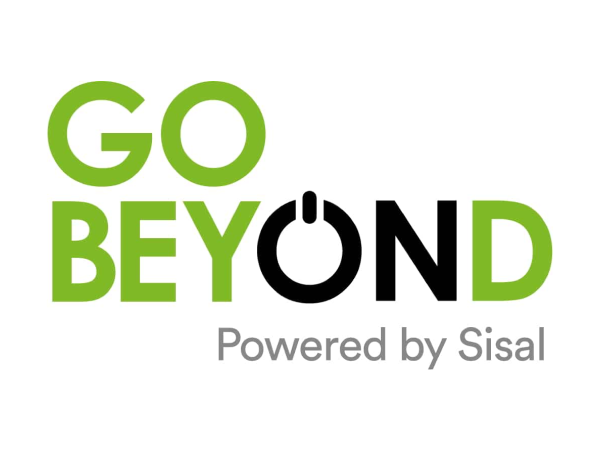 An innovation platform that supports the ecosystem of innovation and start-ups with social goals.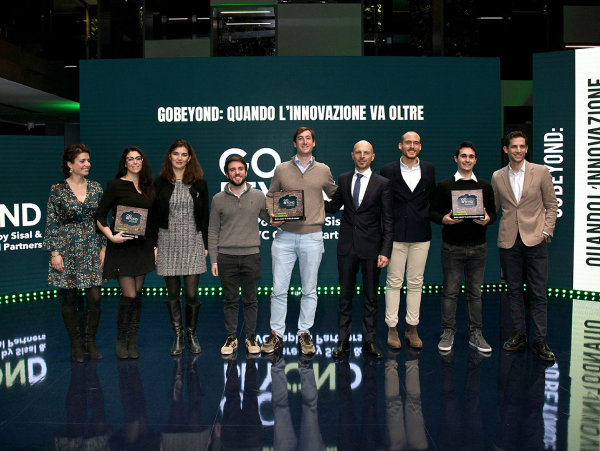 A call for ideas that encourages the development of entrepreneurial ideas, enabling young start-ups to transform into high-value projects.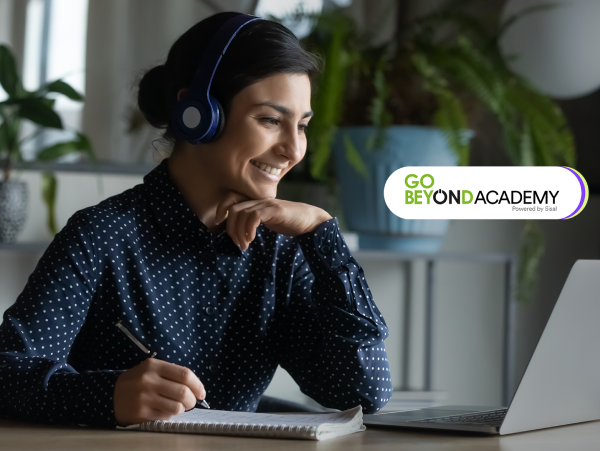 An academy to nurture the mindset needed to train the next generation of entrepreneurs.
GoBeyond: call for ideas
GoBeyond was created in 2014 as a call for ideas that enables projects with a high potential for innovation to transform into high-value ventures, through a network of successful businesses. The initiative was developed with the sole aim of promoting social responsibility, in order to generate value for the benefit of local communities, young entrepreneurs and start-ups.
The project is targeted at students, entrepreneurs and anyone with a drive to push the boundaries. It is supported every year by first-in-class partners. Since 2018, there have been two prize categories and we award the best projects with two equity-free grants and an advisory pathway organised by our partners.
Over the years, GoBeyond has evolved rapidly and has established itself as a genuine innovation platform for the Company. In 2021, we restructured the project to introduce a new, original Acceleration Program in partnership with the Impact Hub, in addition to the two grants, which is awarded to start-ups with female leadership.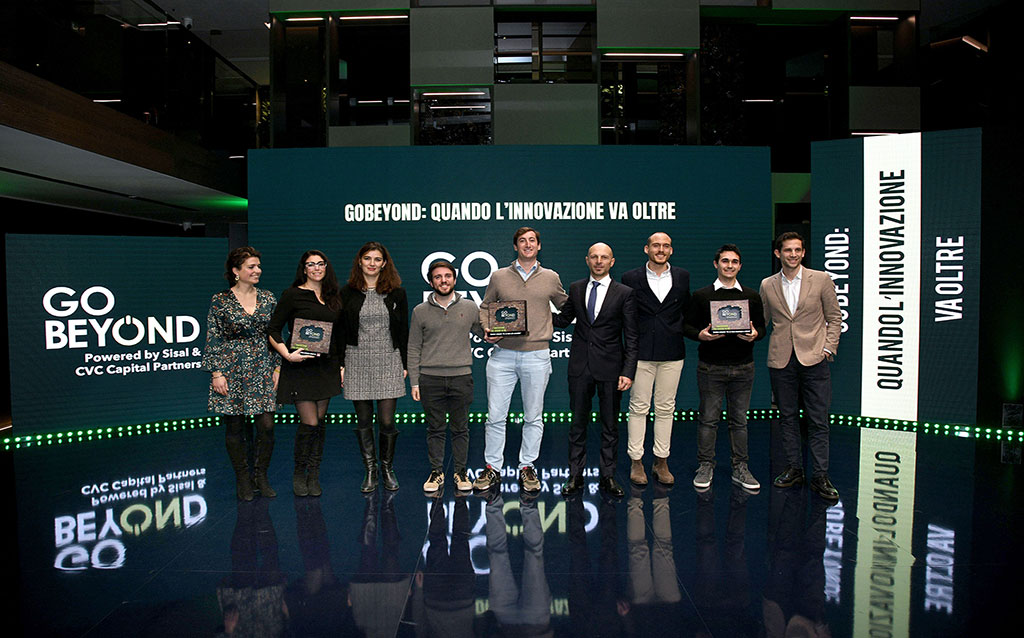 GoBeyond 2021 Winners
Find out more about the winning ideas in 2021 and special mentions.
Winners of the previous editions
DbGlove
Wearable technology that allows blind and deaf-blind people to use all the features of mobile devices, enabling them to communicate with others and the world.
2018, SERVICES FOR CITIZENS
Plick
A solution patented all over the world that allows users to make payments using only the recipient's telephone number or email.
Wiseair
Arianna (the name given by the founders) is the first flowerpot that can measure air quality.
2019, SERVICES FOR PEOPLE
Adam's Hand
An acronym for A Dialogic Adaptive Modular Sensitive Hand, the world's first completely adaptive bionic hand.
2019, SERVICES FOR SOCIETY
Corax
A medical device designed to create a safe environment for patients aged 0 to 4 in developing countries and to prevent infections in infant burn victims.
2020, GOBEYOND 2020 WINNER
Chi odia paga
Italian legal tech start-up with the aim of providing users of the network all the technical and legal tools they need to defend themselves from online hate speech in a simple, quick and safe way.
Voice Med
Identifies illnesses (including Covid-19) through voice analysis, thereby making it possible to diagnose patients with easy-to-use digital tools.
2020, SERVICES FOR SOCIETY
HTLab/sabreen
The system allows women aged 40 and under to carry out an ultrasound screening independently, by using a specially designed probe connected to a smartphone.
2021, FOR A MORE SUSTAINABLE FUTURE
Ittinsect
Biotechnology project that contributes towards combatting overfishing.
2021, FOR A MORE DIGITAL AND TECHNOLOGICAL COUNTRY
Ysi
Voice assistant for clinical research that increases patient adherence during clinical trials.
Optimens
Measures, monitors and trains brain functioning in order to maintain a high quality of life in the elderly population.
GoBeyond Academy
The GoBeyond Academy is a free online training programme designed for young future entrepreneurs, created by Sisal in partnership with Feltrinelli Education, with the aim of contributing to the creation of sustainable entrepreneurial projects with social objectives.
The training programme is composed of 11 modules focusing on topics such as entrepreneurism, business planning and business impact. Over the course of the 11 lessons, the students are accompanied by 11 first-rate lecturers chosen by Feltrinelli Education with a varied background and extensive skills and who either work in the academic world or innovation or are entrepreneurs themselves.