All the stakeholders that work with Sisal are engaged in the process of adopting responsible behaviour and the protection of environmental resources.
Sisal's commitment can be seen in its constant monitoring of activities to understand their real impact, to improve performance continuously, and to develop initiatives to save energy, cut the consumption of paper and reduce atmospheric pollution.
In 2001, the company introduced a quality management system certified in compliance with standard ISO 9001, which promotes the idea of a broader concept of quality in which respect for the environment too plays a key role.

Plastic
Italy is one of Europe's largest consumers of plastic water bottles. With this important problem in mind, Sisal has decided to make its own contribution to protecting the environment by raising employees' awareness about the informed use of plastic. The company's aim is to make Sisal a Plastic Free company, as well as to reduce consumption and waste production, which is why we have embarked on projects to mitigate their environmental impact, including:

Distribution to all employees at all corporate sites (including direct agencies) of about 2,500 vacuum insulated water bottles.
Distribution of about 2,500 leaflets to raise employees' awareness about the use of plastic.
Elimination of most plastic products from inside vending machines and their replacement with more environmentally sustainable materials.
More initiatives are planned for 2020, with the direct involvement of employees, to support and protect the environment.
Energy
The consumption of electric power produces the Group's most significant environmental impact, which is why we work ceaselessly to implement effective and efficient environmental protection initiatives. We have implemented a wider-ranging programme to optimise power consumption at the sites where it is highest. In 2018, we started monitoring the main consumption levels on an ongoing basis, with a view to identifying actions to save energy. Also in 2018, the Rome site obtained "ISO 50001 - Energy Management System" certification.
Heating and Cooling Systems
In 2018, we completed the optimisation of the heating/air conditioning system at our Rome site and it can now adjust the temperature according to whether or not anyone is in the room. The intelligent Building Management System has also been upgraded to adjust the internal temperature as a function of the external one. This solution has a positive impact not only on consumption, but also on the wellbeing of employees and guests.
Paper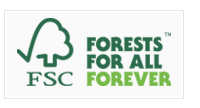 We are careful to use resources in a sustainable way and particularly paper, which is the material we use most and is most at risk of waste. Sisal's ongoing commitment to monitoring the consumption of thermal paper is regarded as a strategic activity, as are product developments involving more environmentally friendly types of paper.

IN THE OFFICE: We expect our employees to act responsibly in the office and choose sustainable suppliers of paper and multi-function printer services. We put our commitment to reducing paper consumption into practice on two main fronts:

The installation of a central server to optimise printing.
Tendering for the supply of new more efficient printer models for installation in 2019.

IN THE SISAL NETWORK: We are continuously developing initiatives to reduce the impact of our paper consumption.

Recycled paper: in the second half of 2018, retail sites began using recycled paper. The use of this type of paper doesn't save a lot of money, but brings huge benefits in terms of reduced environmental impact: the production of each ream of recycled A4 paper saves 7.5 kg of wood, 19.3 Kwh of electricity, 107 litres of water and 1.6 kg of CO2. Our consumption of 8,720 reams of recycled A4 paper therefore saves 65,400 kg of wood, 168,296 Kwh of electric power, 940,016 litres of water and 13,952 kg of CO2.

New printer models: we aim to improve efficiency by introducing new models with better environmental performance.

FSC® Certification: our retail network uses a large amount of thermal paper and all our suppliers of gaming materials are certified.

Stock Store Programme: this programme, introduced in 2013, manages stock control and materials reordering at retail points, as well as monitoring paper consumption.

Digital signature: the implementation of digital signature technology for contracts relating both to the distribution network and gaming terminals reduces the need to print documents and therefore paper consumption.

Waste
Adopting an environment-friendly attitude can be more difficult when the impact and risks of not doing so are not immediately apparent. For waste to be collected correctly from retail points and offices, employees must be involved in the process at a cultural rather than a merely practical level. That is why Sisal implements accountability initiatives across the board. Separate recycling containers are provided, for example, in all eating areas and near printers, in the latter case with a special container for toner and used consumables.
To maximise results, the Rome office has in the past organised special training sessions for staff and the company's office cleaners, in a joint initiative with waste collection operator AMA. Another positive influence on waste management at our Rome site was the programme to obtain "ISO 14001 - Environmental Management System" certification in 2018.
Emissions
Our pollution emissions are attributable to power consumption, logistics processes and employee transport. In each of these areas, we have launched initiatives to reduce their impact on the atmosphere.

Electric cars. The electric cars in our fleet are used increasingly by employees to travel for work in a radius of 150 km. The use of these cars has avoided the emission of 3.1 tonnes of CO2.

Car fleet modernisation. In 2018, we replaced over 100 vehicles in our corporate fleet with more recent models offering lower consumption, in part through the selection of suppliers able to provide vehicles with better performance and lower pollutant emissions.

Logistics process optimisation. In 2016, our logistics division reviewed and reorganised its processes to optimise shipments and eliminate excess consumption when delivering and collecting materials.
Sustainability report
The Sustainability Report is the most important tool used by the Company to report transparently to its stakeholders on its commitment and the results obtained in the course of the Group's social responsibility activities.
Priorities
Each year Sisal performs a structured materiality analysis to identify all the most important issues for the company and stakeholders, with a view to defining the best strategies, objectives and projects to create sustainable value for everyone.
2018 Sustainability Report