Environmental impact
At Sisal we are convinced that the commitment to protect the environment must, today more than ever, be undertaken by everyone: individuals, governments and institutions, civil society, and in particular businesses. For this reason, we have decided to give a decisive impetus to our action for the planet, moving from an approach based on compliance to a strategy that aims to make Sisal an increasingly sustainable and innovative company.
In 2021, we launched a thorough analysis of our business areas to identify the most impactful processes, measure their extent, and find the most effective action levers.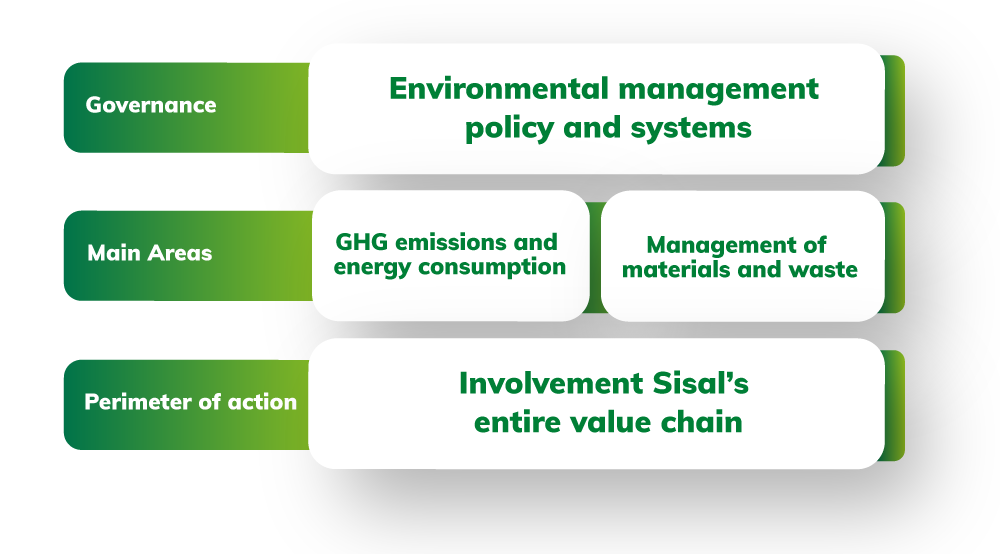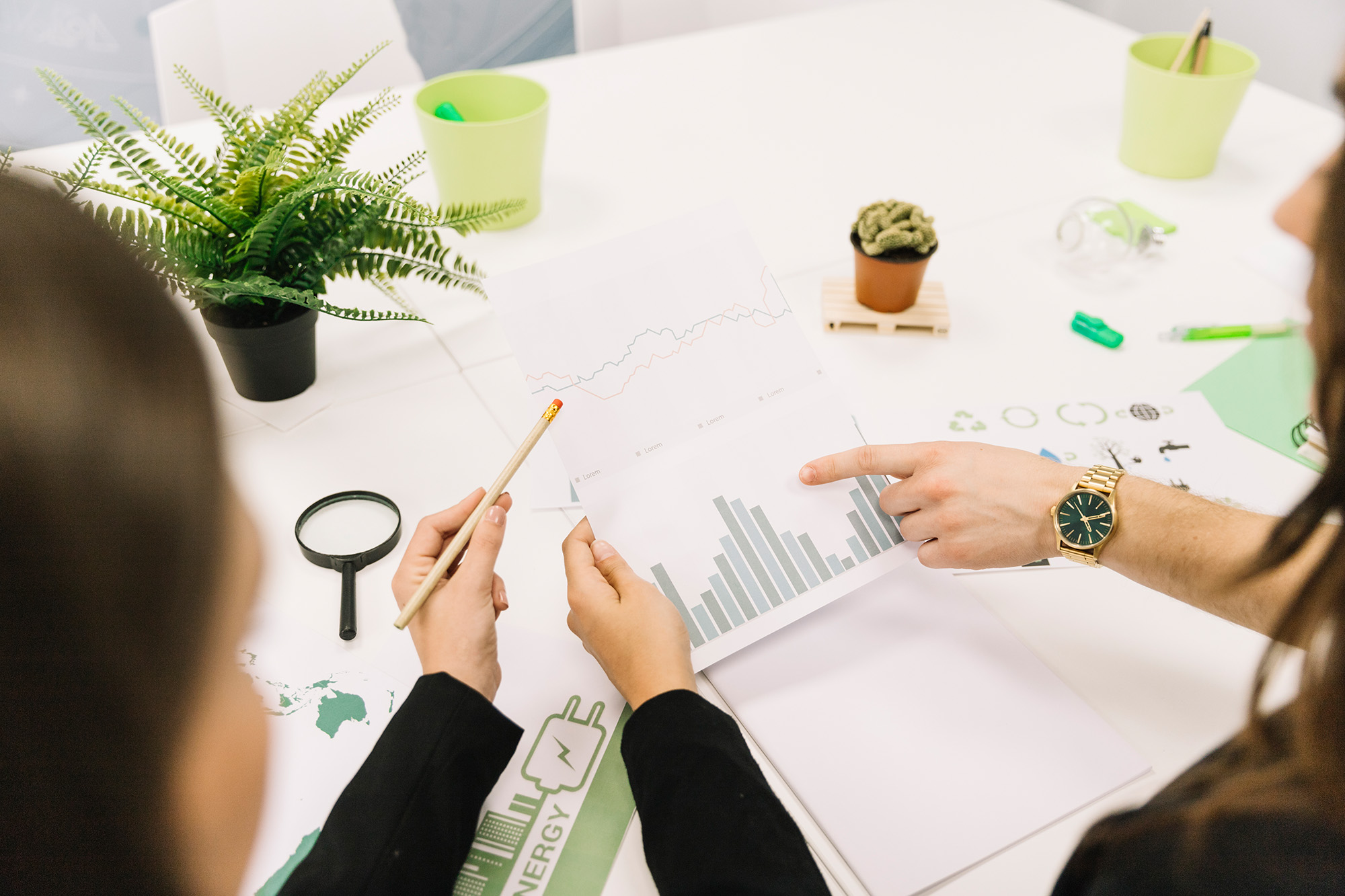 GHG emissions and energy consumption
Based on the analysis' findings, which were the starting point for our path, we defined the most relevant areas and priority actions in a process of continuous improvement involving Sisal's entire value chain, from internal processes to stores and product and service suppliers.
100% of electricity produced from renewable sources (100% in Italy)
Since 2021, all Sisal offices and directly operated stores in Italy have been supplied with electricity from renewable sources with a Guarantee of Origin certificate. This made it possible to avoid 3,547 t of CO2eq.
3.547 tons of C02eq avoided
Furthermore, between 2020 and 2021, we outsourced the IT infrastructure previously held in house to green data centres fully powered by renewable energy sources.
In addition to the emissions produced within the company (scope 1) and those deriving from the generation of energy consumed (scope 2), we reported emissions generated along the value chain (scope 3). The most significant are those relating to points of sale not managed directly by Sisal, the purchase of paper and electronic equipment. Scope 3 emissions are in fact the main component of Sisal's carbon inventory, hence the commitment to involve the entire value chain, upstream and downstream, so as to minimise our environmental impact.
The methodology used for calculating emissions requires using the GHG Protocol Corporate Standard as the main benchmark, applying specific emission factors by country and activity.
Our path towards zero net emissions: main areas of action
Retail & Building
We are analysing the emissions attributable to stores not directly operated by Sisal in order to find the most effective ways to involve partners in the process of reducing emissions.
We have introduced various measures to reduce the impact of buildings that house our business activities, including by using more efficient heating and air conditioning systems and replacing incandescent with LED bulbs.
Internal processes
In order to promote a more sustainable mobility, we signed an agreement to improve the company car fleet, increasing the number of hybrid or electric models, and we have introduced a platform to facilitate car-pooling in Rome and Milan.
We are expanding the environmental and energy management system certifications (ISO14001 and ISO 50001) in order to improve monitoring and managing energy at our offices.
Culture and awareness-raising
We involve the company population through information and awareness-raising campaigns on the environmental impact of the company and individuals.
Environmental Reporting
We continuously strengthen the reporting models underlying our carbon inventory, including by involving suppliers and partners.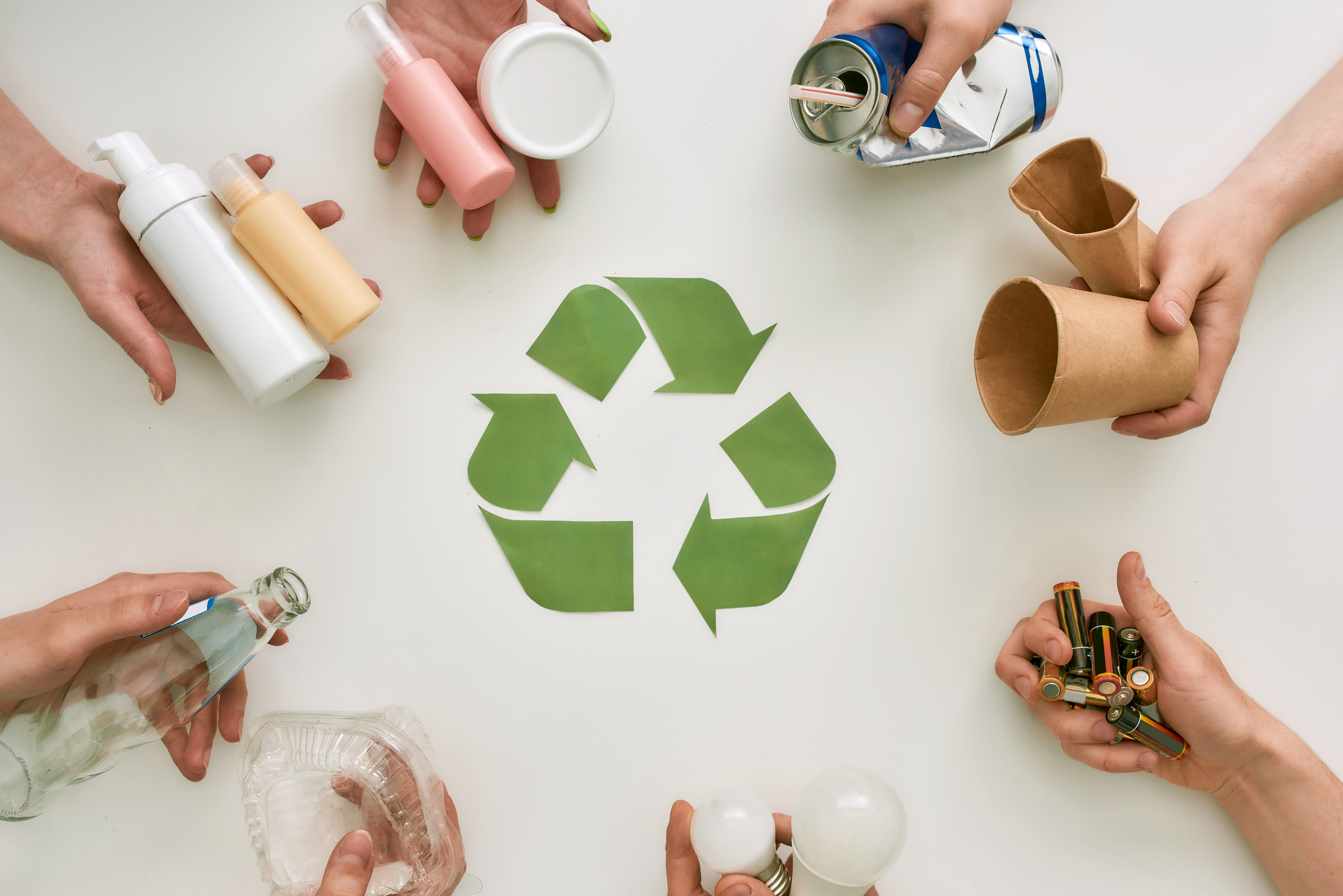 Management of materials and waste
Responsible consumption of materials and proper waste management, paying special attention to the lifecycle of electrical and electronic equipment (EEE), are key aspects in managing our environmental impact.
With regard to game cards and receipts, we use Forest Stewardship Council® (FSC) certified paper suppliers. This is a certification that guarantees that the paper being used originates from a responsibly managed forest and supply chain, preserving biodiversity, ecological productivity and processes.
In order to reduce paper consumption, we have introduced paperless solutions and renewable materials. We act on the corporate culture by promoting responsible behaviour among our people when using printers and recycling paper, and we use sustainability evaluation criteria in the selection of suppliers.
At the company's internal laboratories and at those of some of our third-party partners, we repair electronic equipment to extend its useful life and to reduce the production of waste and associated emissions at the same time obtaining an economic advantage in line with the principles of circular economy.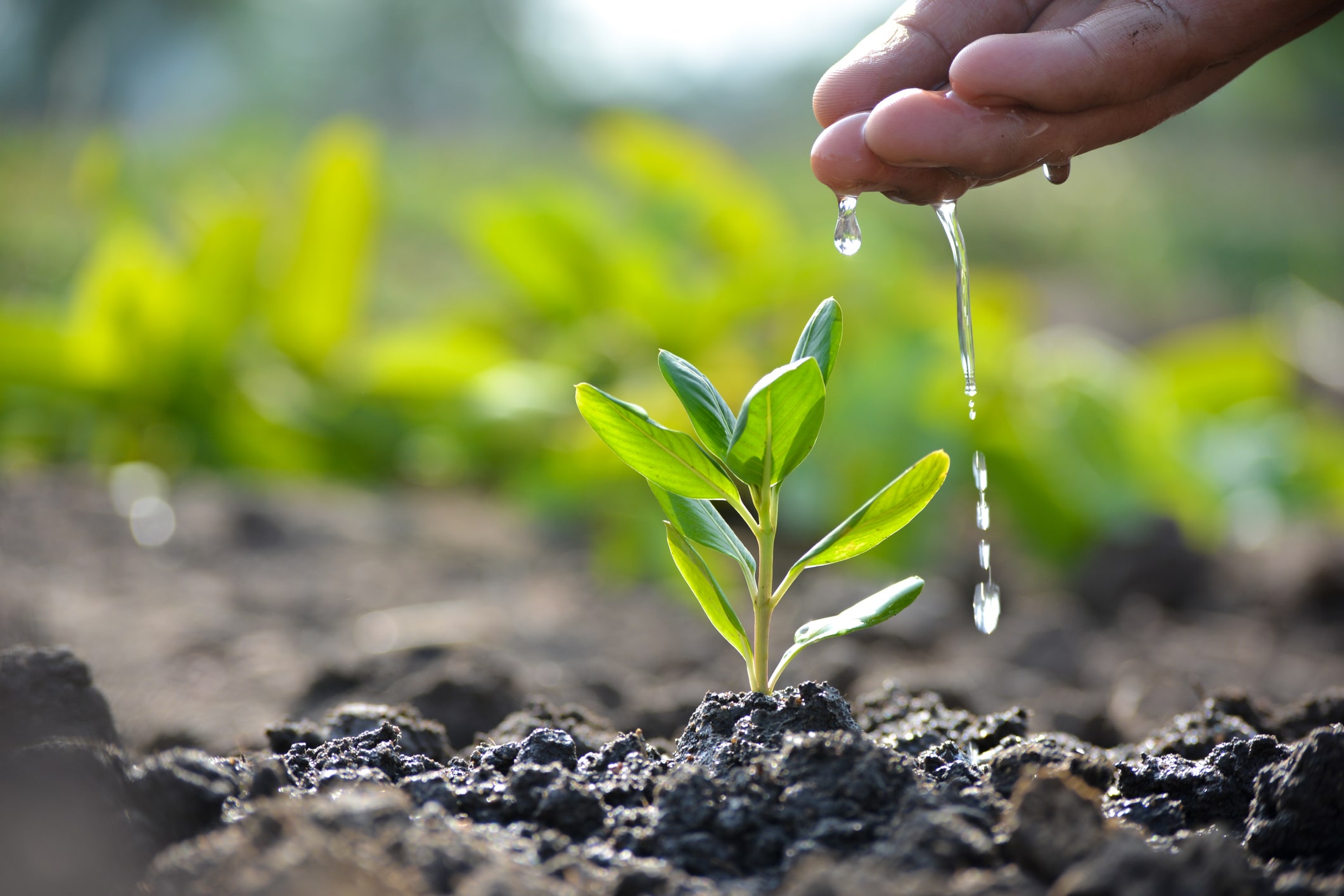 Environmental management policy and systems
Our commitment to the environment and to the promotion of energy efficiency is defined in the company's Health and Safety, Environment, and Energy Policy. The implementation of this Policy, together with the adoption of environmental and energy management systems in accordance with ISO 14001 and 50001 standards, support the achievement of our strategic objectives, including the reduction of emissions and environmental impacts, risk management, the involvement of personnel, and the continuous improvement of processes.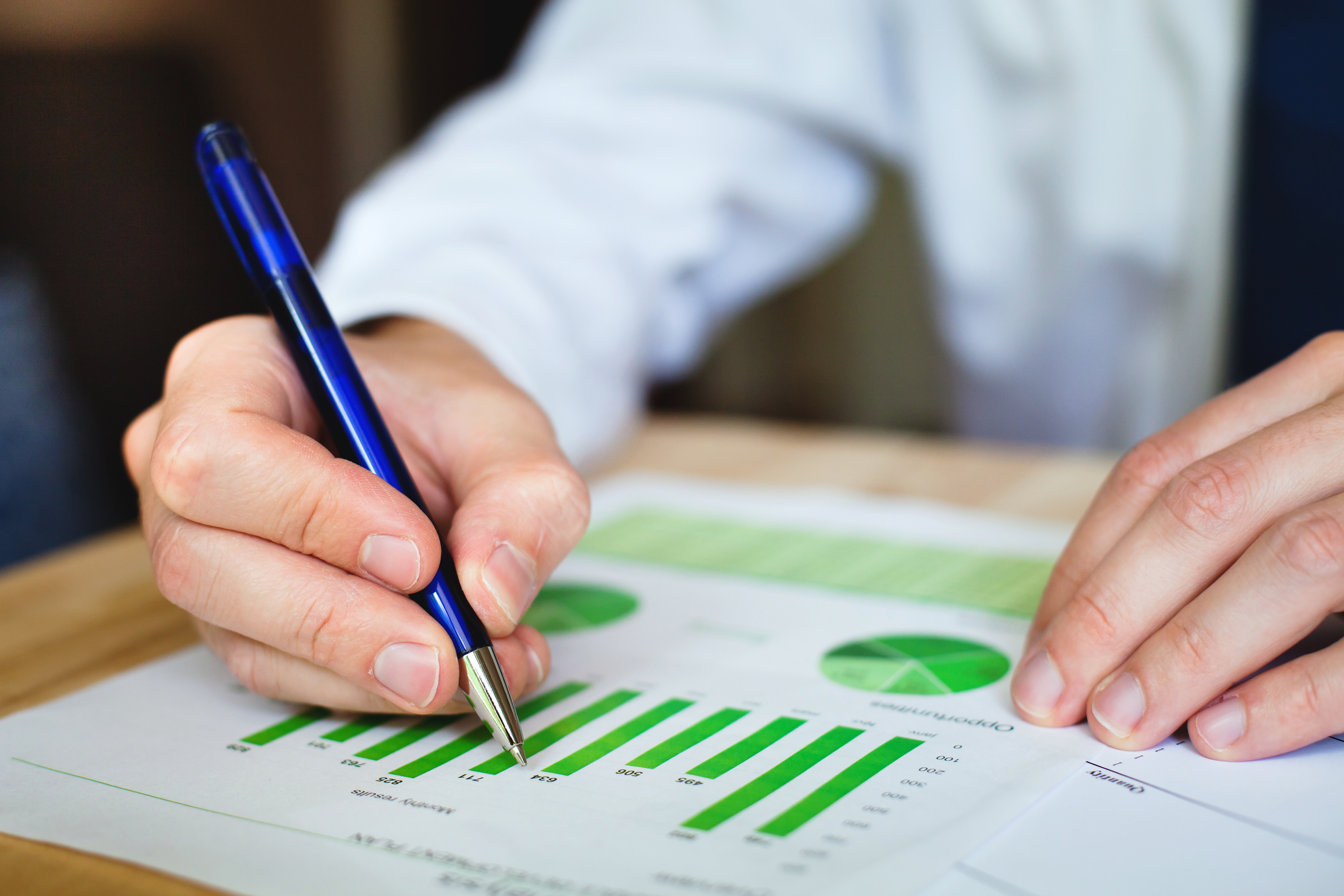 ESG Performance and Rating
We have identified the most relevant environmental, social, and governance indicators to measure our path to sustainability and our progress toward the goal, which show that we are among the top performers in our business sector in terms of the main ESG indicators.
2021 Sustainability Report
Drawn up according to GRI Standards, the Sustainability Report is Sisal's main ESG performance communication tool.