Gaming
We at Sisal believe in gaming, by definition. That's why we've always worked hard to preserve its true meaning, engaging not only with players, but also with our employees, customers and the institutions, to promote a shared culture of safe and responsible gaming.
We operate in the regulated market for games with cash prizes, working with the most important Italian institutions to promote sustainable development in the sector, leveraging all our skills acquired thanks to our well-established experience of the gaming market, listening and catering to the needs of our consumers.

We are proud to be a leader in today's gaming market:
Sisal market share calculated on GGR: total retail market, EOY 2022: 10,7% (2nd position)
Sisal market share calculated on GGR: total online market, EOY 2022: 12,4 % (market leader)

Sisal market share calculated on GGR: total gaming market, EOY 2022: 11,0% (2nd position)
Sisal has been instrumental in the process of legalising gaming in Italy, by bidding in a series of tenders since 2000 until today, which have gradually regulated various types of games:
National Lottery games;
Gioco online

Online gaming;
Betting on sports and horse racing (both totalisator and fixed-odds bets);
Amusement machines, i.e. slot machines and video lottery terminals.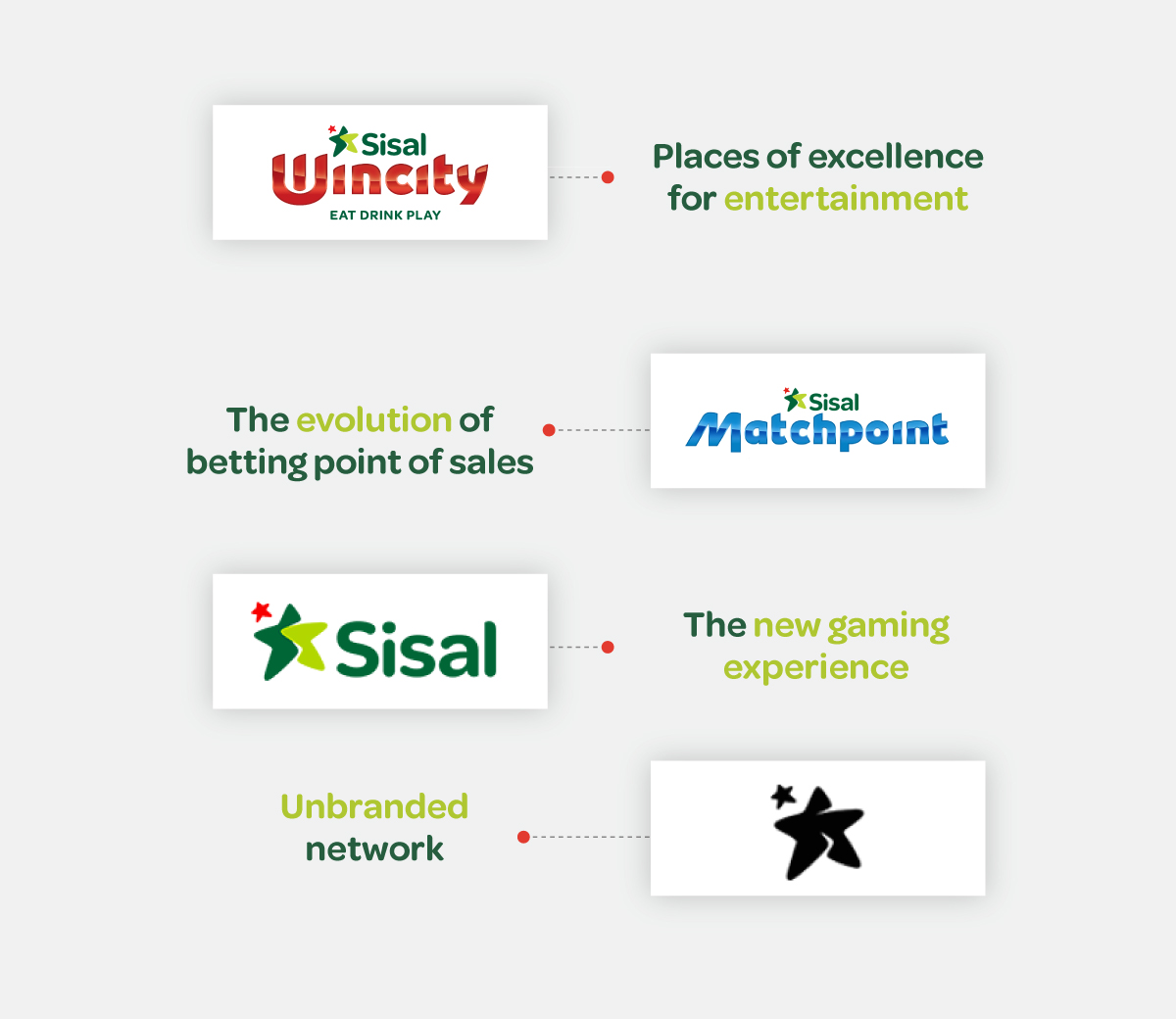 The retail model

We work through a distribution network consisting of over 37,600 retail points in two brick-and-mortar channels:

the "branded" channel, with Sisal WinCity and Sisal Matchpoint
the "affiliated" channel.
They are joined by the online channel.

Our retail points offer the full range of gambling products and services for the public.
2021 Sustainability Report
The Responsible Gaming Programme
The programme was introduced with the aim of building a shared model of safe and responsible gaming that focuses on the prevention of gambling problems.