Gaming machines
Entertainment and gaming machines are so-called amusement with prizes (AWP) and video lottery terminals (VLT).
The regulation of amusement machines is the responsibility of the Italian Customs and Monopolies Agency.
The Customs and Monopolies Agency over the years has regulated the sector in all its aspects, paying particular attention to technical characteristics, game functioning and parameters and requirements to respect when installing AWPs and VLTs in commercial contexts.

Other important actors involved in this sector are licensees, managers (owners of the devices and/or people responsible for collecting proceeds), retailers, manufacturers and importers of gaming machines, as well as municipal administrations and police forces.

Amusement with Prizes
AWPs are electronic devices that pay out cash prizes. They consist of a cabinet and a game card which, jointly, are approved by the certifying bodies, representing the Customs and Monopolies Agency and registered in the list of certified models.
Each device has a game card installed inside which interacts with the licensee's system through an access point. The payout for each single device must be at least 68% and is calculated on 140,000 games. No minimum bet is required, while the maximum cost of a game is €1. The highest possible winnings is €100 and there is no jackpot.
Video Lottery
VLTs are the latest equipment in the gaming industry and can be considered an evolution of traditional AWPs.
They are real terminals connected to a central game system and therefore have no "game card" installed; the game and the outcome of the bet are calculated on the central system and is then displayed on the VLT screen.
The payout is at least 85% and is calculated over a cycle of approximately 5,000,000 bets.
The minimum bet is €0.50 and the maximum bet is €10.
The maximum payout is €5,000, but a national jackpot (up to €500,000) and local jackpots (up to €100,000) are possible.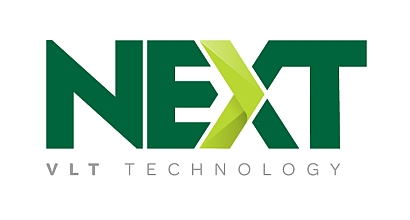 Next - Sisal Digital Technology
Next is Sisal's new proprietary platform that represents a generational shift within the retail market, as well as the starting point for the evolution of the company's role as network provider to the one of developer of proprietary technology and content.

The platform aims to facilitate and speed up the evolution of an omnichannel offer in order to allow its customers a smoother gaming experience, entering a dimension that goes beyond channel diversities.

Next also certifies our commitment to pursue a development strategy that leverages on strategic drivers of innovation and product differentiation, omnichannel and internationalization under the name of a fun and engaging user experience.
The main differences between AWPs and VLTs
| | | |
| --- | --- | --- |
| DIFFERENCES | AWP | VLT |
| Games | An internal gaming card interacts with the licensee's system through an access point. | They are connected to a central gaming system which oversees their operation. |
| Payout | At least 74%, calculated over 140,000 games; calculated for each individual machine. | At least 85%, calculated over a cycle of about 5,000,000 bets. |
| Minimum play | No minimum play. | €0.5. |
| Maximum play | €1 (maximum cost of a game). | €10 |
| How much you win | The maximum win is €100. | The maximum win is €5,000. |
| Jackpot | There is no jackpot. | National jackpot up to €500,000; local jackpot up to €100,000. |
The Responsible Gaming Programme
The programme was introduced with the aim of building a shared model of safe and responsible gaming that focuses on the prevention of gambling problems.
Play safe
The fight against illegal gaming is a fundamental commitment in Sisal's sustainability strategy.
Our Offering
Sisal was the first Italian company to operate in the gambling sector as a state concessionaire and is now present in Italy in lotteries, retail gaming and online games.