In line with the most recent update of the GRI Standards and to anticipate the requirements of the new Corporate Sustainability Reporting Directive (CSRD), in 2022 we also analyzed the impacts related to potentially relevant issues that emerged from the context analysis
and carried out the financial materiality analysis, all in order to develop a "dual materiality" representation.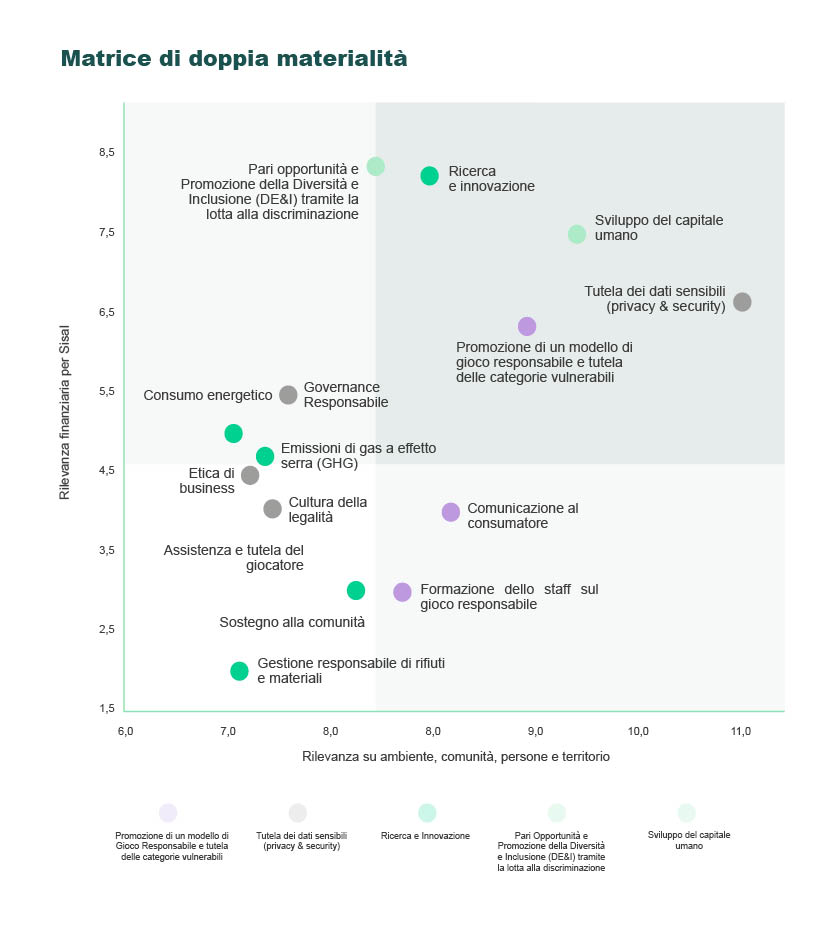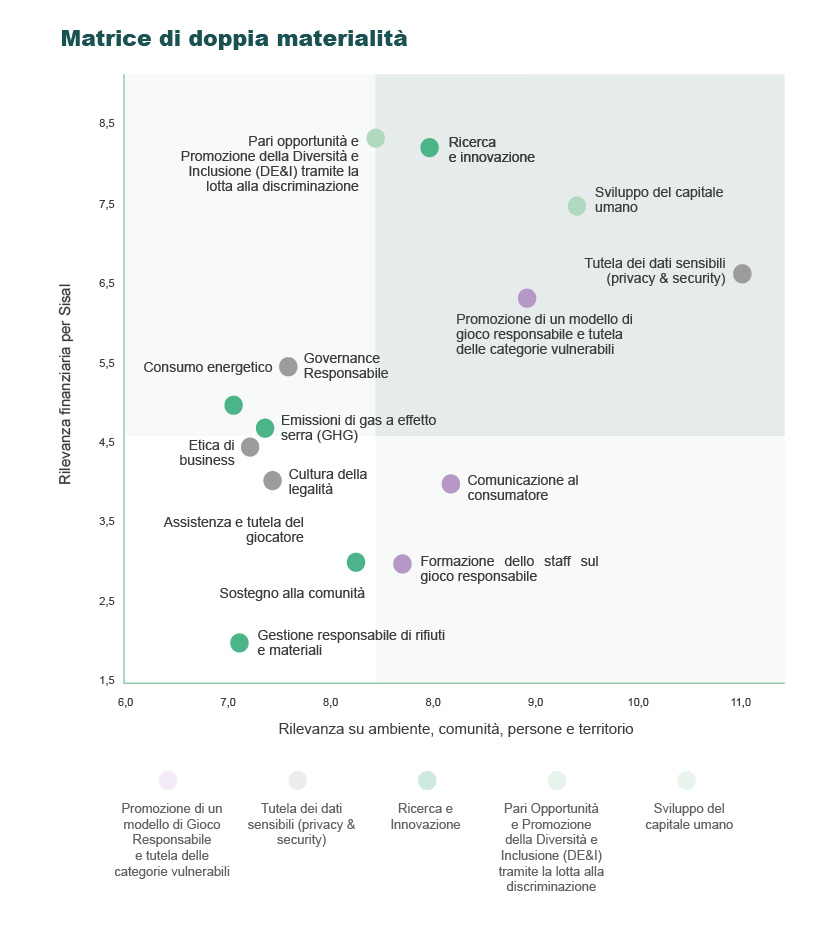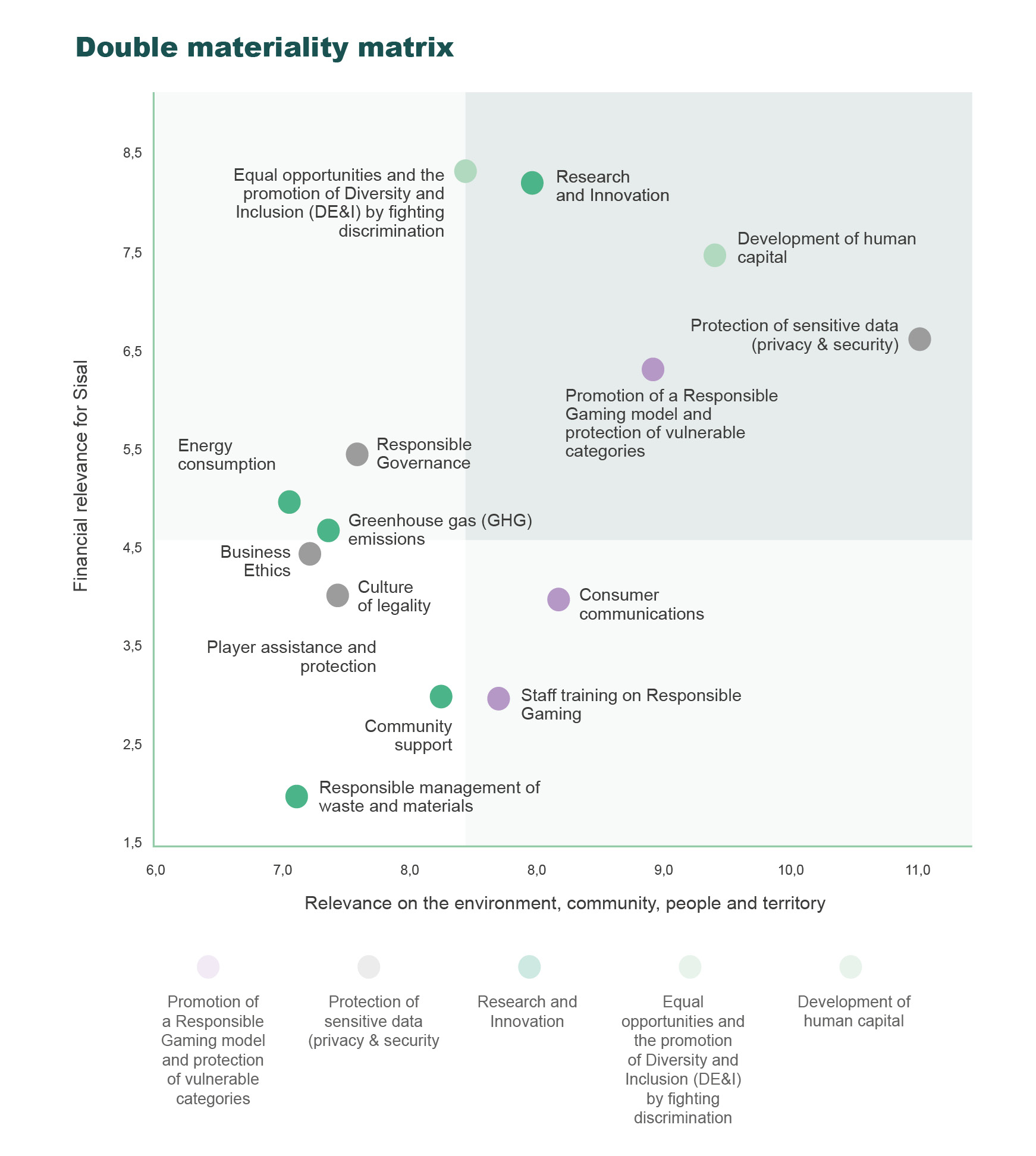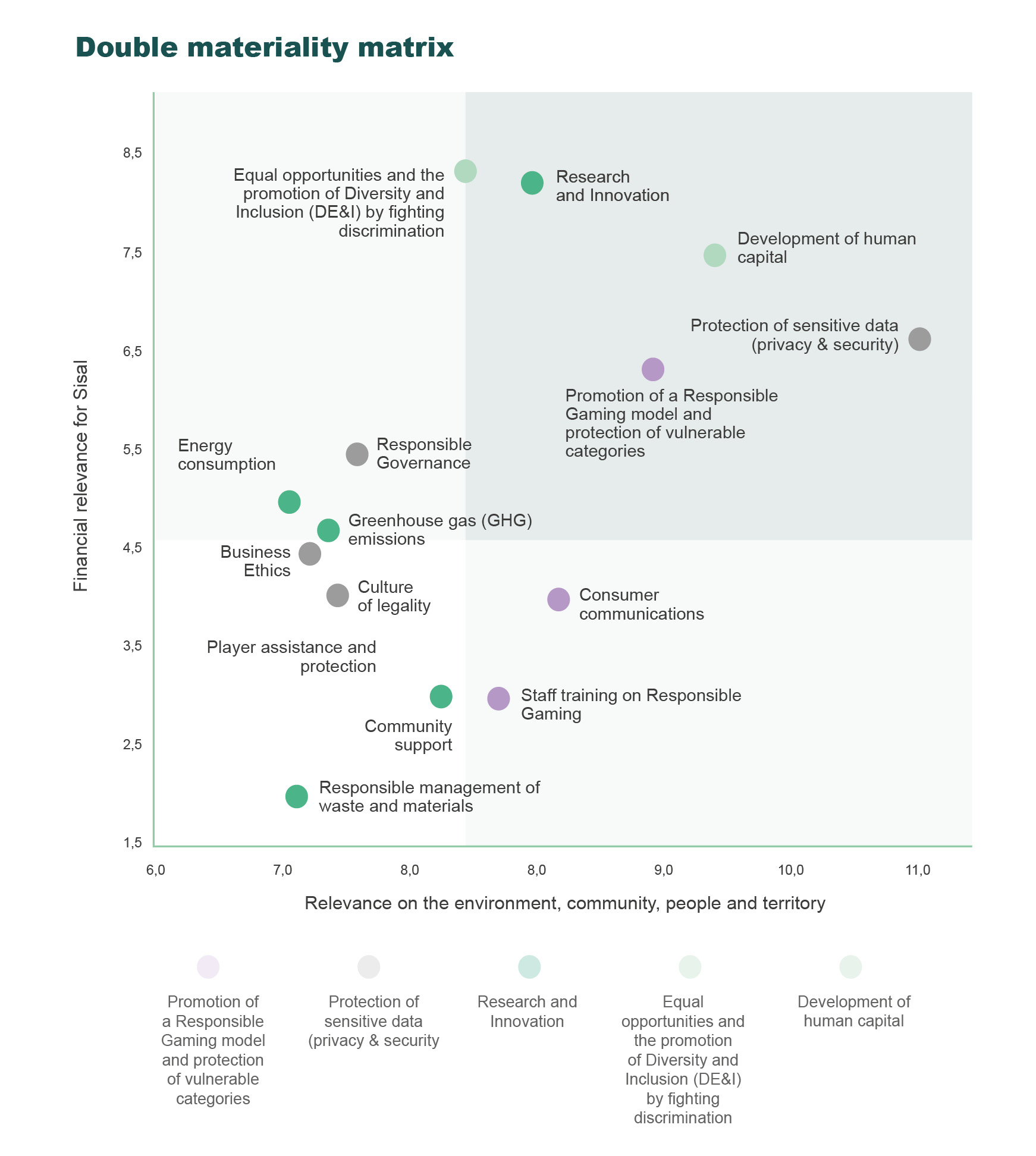 The context analysis made it possible to identify and analyse the main ESG area megatrends that characterise the broader sustainability context at national and international level and have the capacity to generate a significant impact on the Group's sector of reference. This study identified 15 topics of priority interest for the Gaming & Gambling industry, which were subsequently reclassified according to the three impact areas defined by Sisal's Sustainability Agenda.
Stakeholder engagement process
The double materiality analysis, taking account of both impact materiality (inside-out perspective) and financial materiality (outside-in perspective), involved a structured process of direct engagement with the stakeholders, based on three main steps:
Questionnaires addressed to employees, external stakeholders and top management.
Multistakeholder focus group
Financial materiality interviews
Our Contribution to SDGs
The Sustainable Development Goals (SDGs) are the 17 goals proposed by the United Nations within the 2030 Agenda for Sustainable Development. To contribute to the achievement of the SDGs, we have identified 8 priority goals for Sisal, in turn related to material issues.