It is through constant engagement with stakeholders that we direct our commitment and define strategic sustainability priorities, focusing on the most relevant issues for business development and for the environment in which we operate. In order to analyse the most relevant issues, we have involved customers and employees. Using the materiality matrix, we have reported the findings of this engagement and analysis process: the X-axis shows the priority scale that emerged from internal stakeholders (employees), while the Y-axis shows the priorities assigned by external stakeholders (customers).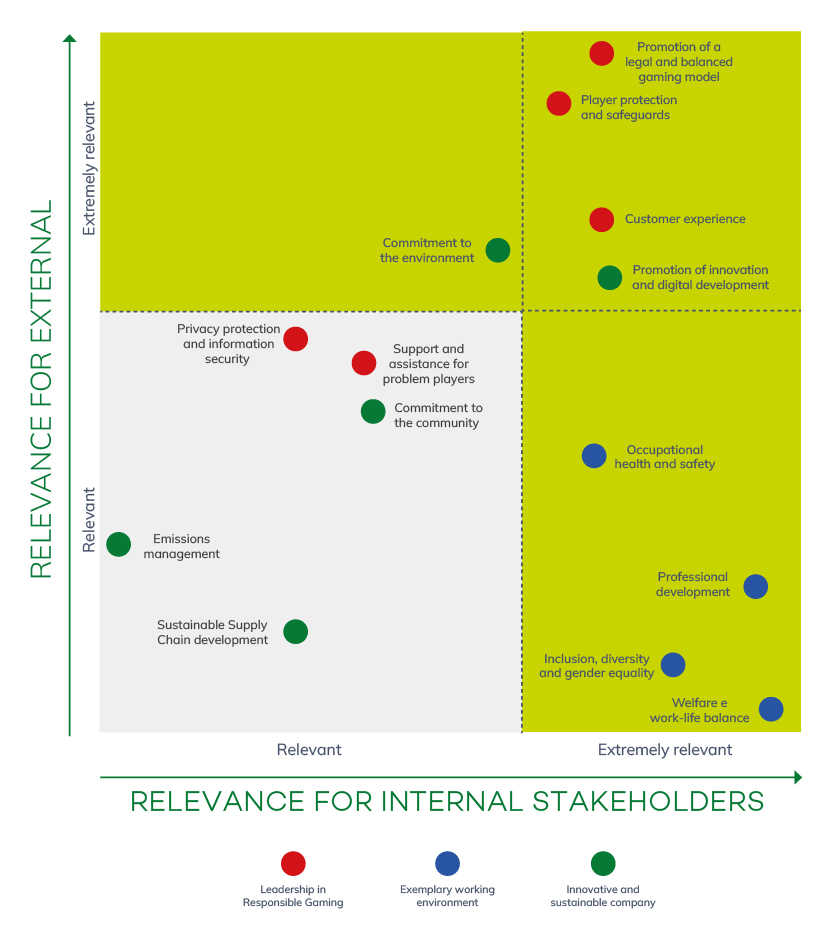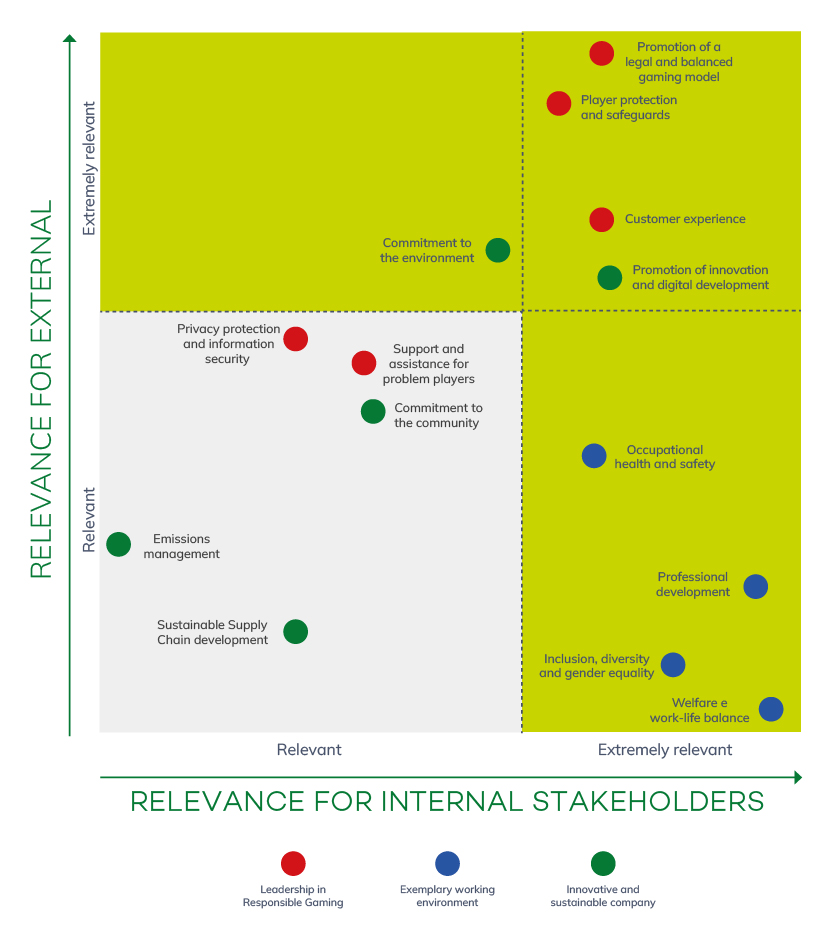 Thus, four themes considered extremely important for Sisal (upper right quadrant) emerged. In particular, the theme "Promotion of a legal and balanced gaming model" is by far the most important internally and externally, as is the theme "Promotion of innovation and digital development", especially as leverage to achieve all other goals. Another two themes on which internal and external stakeholders converge are the Gamers' protection and safeguard and Customer experience, considered strategic and central aspects within the company's core business.
It should also be noted that the theme of "Commitment to the environment" is acknowledged by stakeholders, especially external ones, as a crucial aspect to be undertaken. Special attention should also be paid to issues relating to the "Exemplary work environment" area, which, although judged to be under control, are considered central to the successful implementation of all the others, since Sisal's people are the main players in sustainable business development. In general, all the topics represented are subject to periodic reporting.
Our Contribution to SDGs
The Sustainable Development Goals (SDGs) are the 17 goals proposed by the United Nations within the 2030 Agenda for Sustainable Development. To contribute to the achievement of the SDGs, we have identified 8 priority goals for Sisal, in turn related to material issues.