Your data. Our Privacy & Data Ethics Commitment.
Privacy & Data Ethics Principles
Compliance with our Privacy & Data Ethics values is based on the following principles:

Accountability: we have adopted a governance model aimed at defining and monitoring the supervision, commitment and responsibilities and strengthening the ethics, compliance and sustainability of our products and services, which are always designed and implemented in compliance with the applicable requirements and in a privacy by design and default perspective, in order to ensure adequate measures in terms of personal data protection.
Ethics & Fairness: we adopt fair and correct practices, the objective of which is to minimize discrimination and penalizing or non-impartial processing.
Privacy: we process personal data in compliance with privacy principles and regulations, guaranteeing their minimization, limitation of conservation, use for specific and transparent purposes and control at any time.
Quality & Accuracy: we pursue a high level of data quality in terms of accuracy, exactness and updating, adopting all measures to allow its cancellation or timely rectification.
Transparency: we guarantee a high level of transparency and clarity regarding the methods, types and purposes of the collection and processing of personal data on the channels, products and services provided to customers.
Responsible Data Sharing: we guarantee that the necessary technical and organizational measures are implemented to protect the personal data processed also by third parties acting in our name and on our behalf. In fact, a Responsible Data Sharing must be based on processes that actively consider, prioritize and protect the interests of individuals. To this end, we conduct periodic audits on third parties who process personal data in order to verify compliance with privacy and security requirements, and we organize specific data protection training aimed at third parties, so as to ensure that they are adequately trained on the company processes and the procedures to be followed, as well as on the applicable requirements.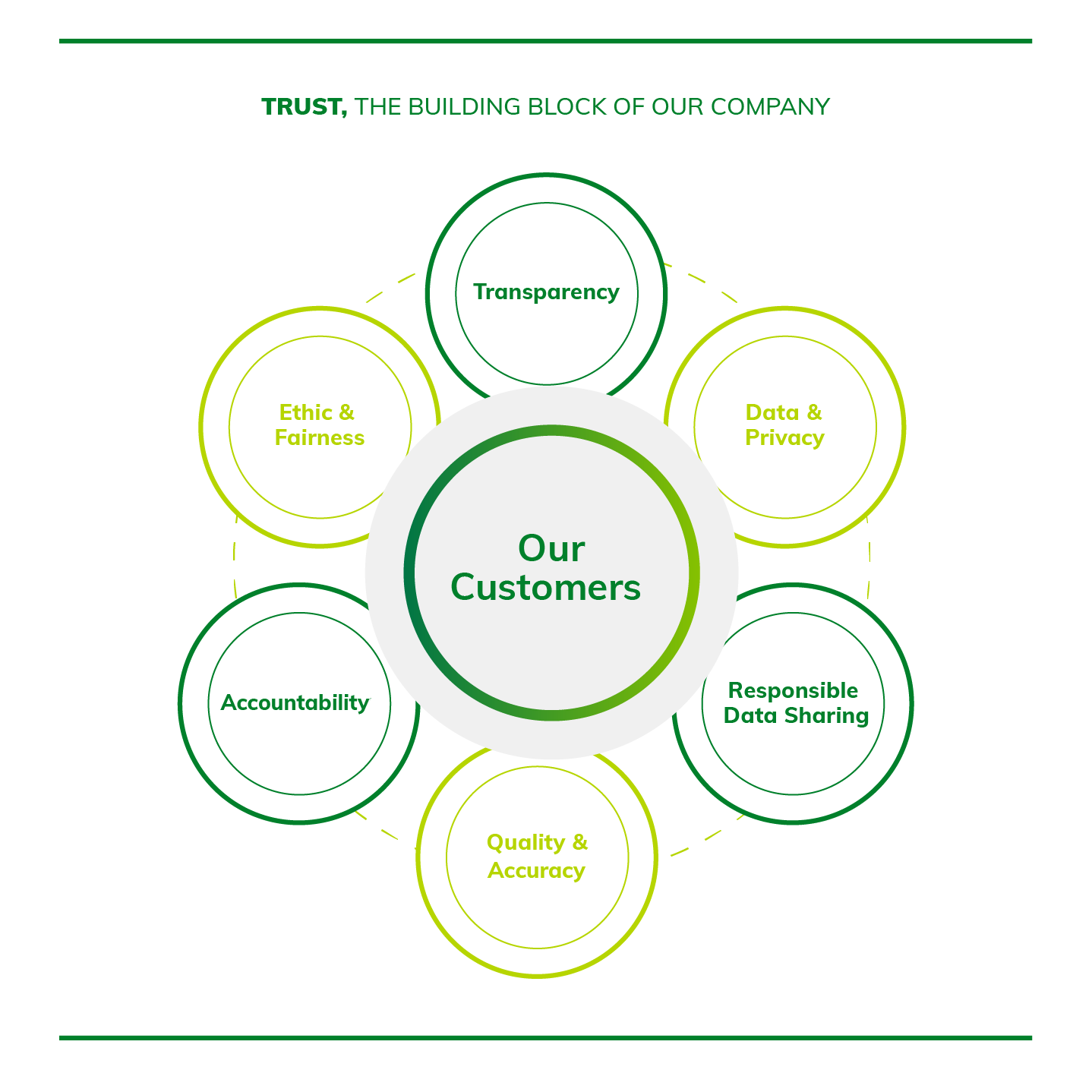 Sisal is committed to ensuring compliance to Privacy & Data Ethics principles also while adopting and implementing innovative technological solutions – such as Artificial Intelligence (AI) solutions – that allow the automation of our business processes. The use of these AI solutions make it essential to comply with privacy and data protection regulations to protect the rights and freedoms of our users, as well as the users' right to know and understand the process and the operation of the AI models with which they may interact with.
Do you have questions or wish to exercise your privacy rights?
Cookies Policy
Sisal uses cookies to improve and personalize the browsing experience, making it simple and effective.
Our Privacy Commitment
All useful information on our privacy policy and how we use your data can be found here.