WILL, VOLUNTEERING AT SISAL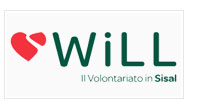 Here at Sisal we are constantly committed to creating value for society and the community we live in, making social responsibility a priority in our corporate strategy.

This gave rise to a desire to
get involved in volunteer initiatives and support them over time
, thanks to the contribution of our people who have made the Will program possible, an initiative created in collaboration with
MilanoAltruista
, a non-profit operating in the Lombardy capital since 2010 with the
aim of putting people, who want to do good in contact with associations that need support.
A dedicated WILL portal has been created, which allows colleagues to freely choose a volunteer experience from the various options available (immigration support services, babysitting during language courses for foreign parents, support for educators during after-school care, decoration of shared spaces, creative work to enhance handicrafts, support for promoting non-profit organisations, etc.). In order to support the wish to help those in need,
every month each Sisal employee is given 4 paid hours for volunteering
, with the possibility to nominate any associations they currently work with to include them in the network.
In 2021
, to help keep up with digital and technological evolution,
Sisal has decided to share its knowledge and skills with the community by organising free webinars held by our colleagues
that focus on:
Fake news;
Digital graphics;
The risks of the Web;
Social networking;
Use of virtual meeting tools.
Will is a project we firmly believe in; for this reason we are working to
involve projects and associations in Rome
as well, to create an opportunity for more and more Sisal employees to dedicate their time to the community.
SUPPORT TO VERONESI FOUNDATION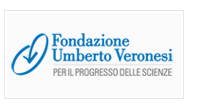 For the sixth year running, Sisal has promoted the "Pink is good" initiative across its network to support scientific research in the fight against breast cancer.A total of €11,675 was raised in 2016.


SUPPORT TO TELETHON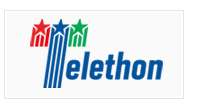 Now in the 12th year of its partnership with Telethlon,
Sisal continued in 2016 to support the Foundation's #presente initiative to
raise funds
for scientific research in the fight
against rare genetic illnesses
. A
total of €13,950 was raised in 2016.
Finally, Sisal employees also made their own contribution to scientific research and at Easter set up a stand to sell fair trade chocolate Easter eggs and so raise funds for the Italian association for the Fight Against Neuroblastoma and childhood cancer, with a special focus on brain tumours.