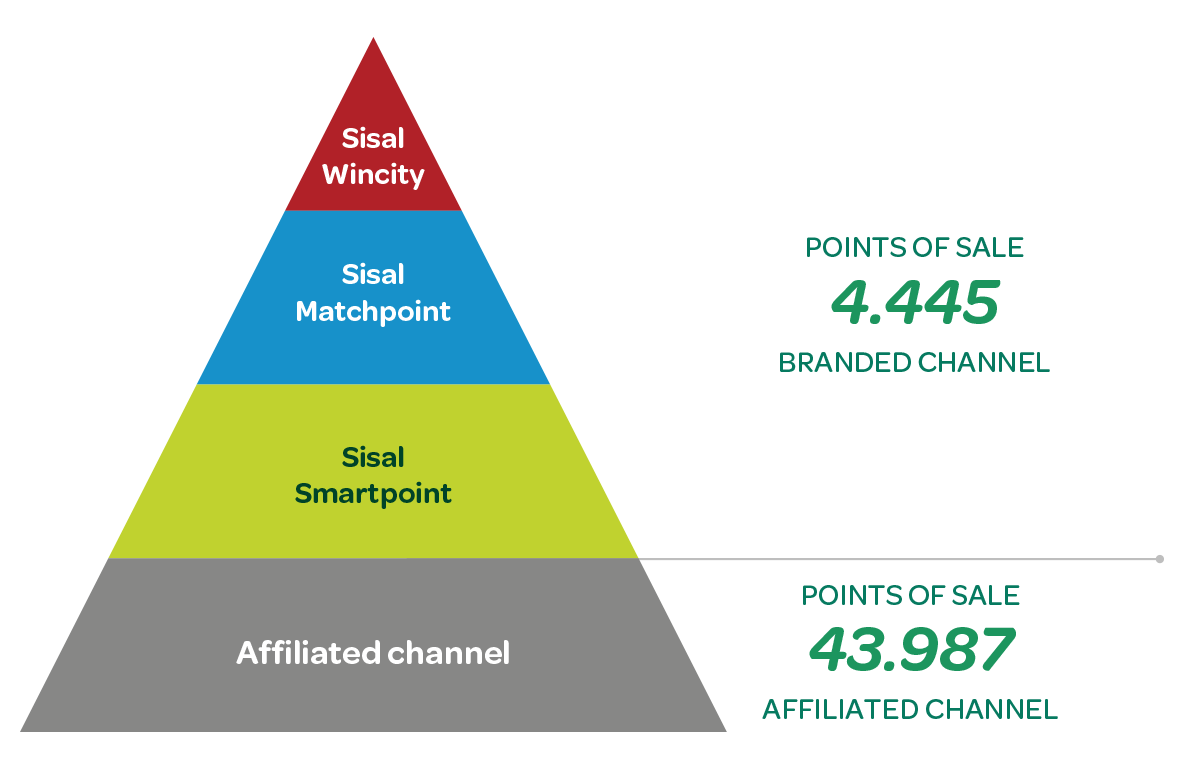 The Branded channel consists of 4.445 points of sale identified by the Group's proprietary brands:

Sisal Wincity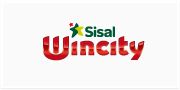 Wincity is a pleasant and relaxing place to spend your leisure time. With its welcoming and exciting atmosphere, it provides a new way to enjoy entertainment in Italy. Launched in 2010, the brand represents the top-of-the-range in the Sisal retail network. Wincity is the place where consumers can have fun with the most innovative products on the market, while enjoying the excellence of Italian cuisine.
More details about Sisal Wincity

Sisal Matchpoint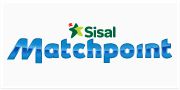 Matchpoint is the place where skilled players will find all data, news and tools to place bets. A friendly space where everybody can have fun. Matchpoint shop offers the full range of Sisal product portfolio constantly updated in a high technological environment and with a special focus on customer assistance.
More details about Sisal Matchpoint
Sisal Smartpoint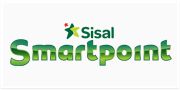 Smartpoint offers customers a unique and distinctive experience, guided by technology and managed by highly professional staff. Launched in 2014, Smartpoint is Sisal's latest retail novelty. A smart and informal setting where customers can choose between lottery products, payment services and top amusement machines.
More details about Sisal Smartpoint
Affiliated channel
The Affiliated channel consists of a network of over 43 thousand third party retailers, through which the Group distributes its offering of gaming products and services for the public. The channel consists of retail points like cafes, tobacconists and newsstands, offering the extensive local coverage that enables the Group to reach a broad base of consumers.
$boxQuote
The Responsible Gaming Programme
The programme has been introduced with the aim of building a shared model of secure and reliable gaming that revolves around the prevention of problem gaming.
Pago PA
Sisal Group has chosen to work alongside the Public Administration as a technology innovation partner, contributing to the change process and sustaining digital evolution in Italy.
Protection of Minors
Sisal has an ongoing commitment to protecting children and always contributes to initiatives and technology addressed to achieving this goal.