Games
In 2017, the gaming market grew 6.1% on 2016, with an average increase of 6.4% (CAGR) in the period 2014-2017. This growth is due primarily to three factors:
the positive trend reported by sport betting and virtual races (+28.1% CAGR), resulting from more unregulated operators signing up for the offer of official recognition extended by the Italian Customs and Monopolies Agency;

the popularity of online gaming, which represented 26.3% of the market in 2017, up from 3.1% in 2008;

the highly successful relaunch of lottery games, SuperEnalotto and VinciCasa, amongst others, with new formulas and the introduction of new game variants that were very well-received by consumers.
The payout, or the amount returned to players in the form of winnings, totalled €83bn in 2017, a rise of 7.9% on 2016. The amount returned to players in the form of winnings has therefore risen from 80.3% in 2014 to 82% in 2017.

The real level of spending by the public, defined as the difference between total revenue and payout, reported a CAGR of 4% in the period 2014-2017.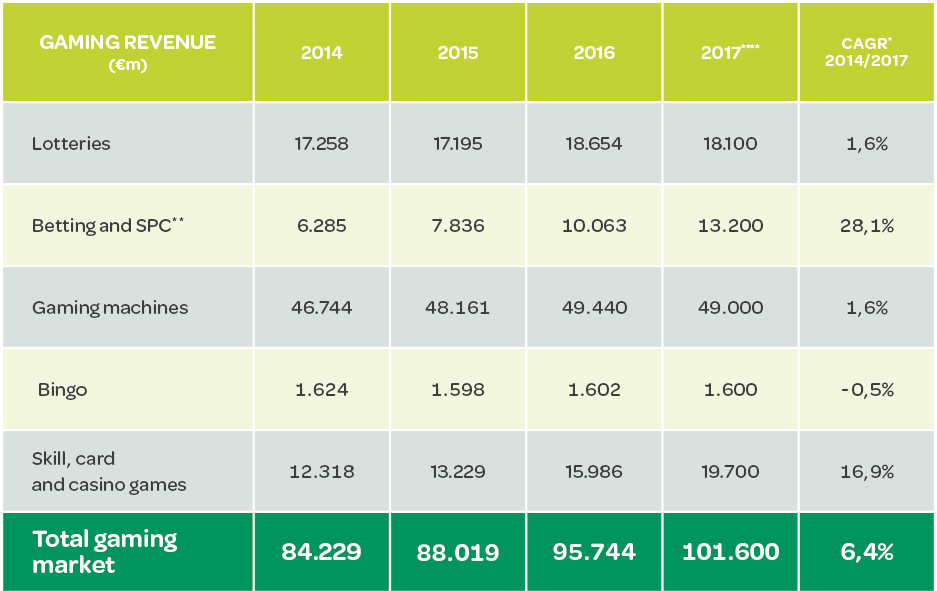 *CAGR: Compounded Average Growth Rate **SPC: Sports Prediction Contests ***Internal market estimates
PAYMENT SERVICES
The payment services market comprises three distinct segments: top-ups and cards, payments, and financial services.

Financial services was the only segment to report positive performance in recent years, confirming its growing importance and reporting over €20bn revenue in 2017, with a CAGR of 8.7% in the period 2014-2017.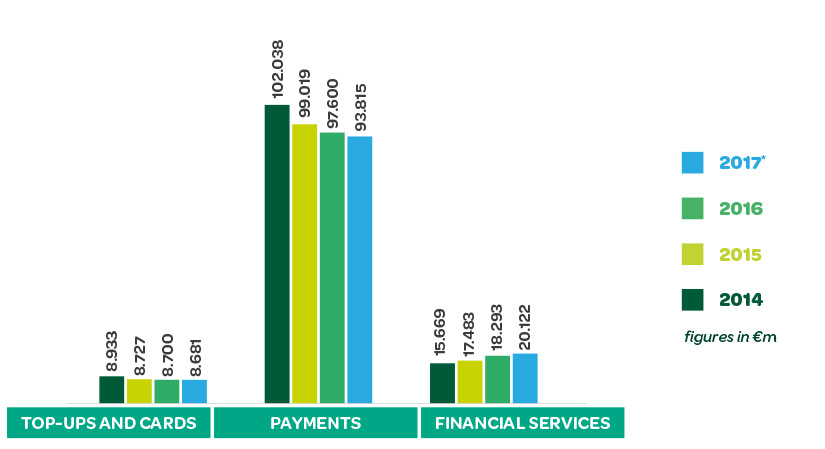 For more information, see the Sisal Consolidated Annual report 2017.
Group Strategy
We innovate by tradition and this approach has allowed us to diversify and generate value over time, is the strategic lever through which we want to grasp the new challenges linked to digitisation.
Consolidated Financial Report 2018