The challenge of sustainable development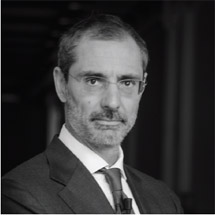 In recent years, the issue of sustainable development has been the focus of growing attention, and the idea that sustainability is an exclusively environmental question has been superseded by an integrated vision of the various components involved.

The United Nations have clearly stated that today's development model is unsustainable, not only in terms of the environment, but at social and economic level too. With this in mind, in September 2015, the United Nations (UN) launched its Sustainable Development Goals (SDGs), 17 global goals contained in an action plan agreed by the Governments of the 193 member States, plus an Agenda for achieving them by 2030 (the "2030 Agenda").

I like to recall the recent speech given by former UN General Secretary Ban Ki-moon: "We are at a historic crossroads, and the directions we take will determine whether we will succeed or fail on our promises. With our globalized economy and sophisticated technology, we can decide to end the age-old ills of extreme poverty and hunger. Or we can continue to degrade our planet and allow intolerable inequalities to sow bitterness and despair. Our ambition is to achieve sustainable development for all."

More and more organisations are marketing products and services that not only offer the best possible quality, but also strive to have a responsible attitude towards the environment and society. This represents a new frontier for business, with companies voluntarily accepting a threefold responsibility towards the market and society: economic, environmental and social.

The economic, social and environmental responsibility of a company, not only in terms of its direct actions, but also of its contribution to the economic system as a whole, is seen by stakeholders as an increasingly important parameter when making investment decisions.

In 2017, The European House - Ambrosetti, the first private think tank in Italy and one of the top ten in Europe, conducted a survey with leading institutional investors to understand the factors driving their investment decisions. The respondents to the survey manage funds worth €4,436bn, an amount equivalent to the combined GDP of Italy, France and Spain, and believe that the level of social and environmental responsibility is one of the top five parameters to monitor when choosing which companies to invest in.

In light of these considerations, The European House - Ambrosetti has developed a qualitative and quantitative model to measure the value of an economic system for local areas and the country as a whole: "Four Capitals". The contribution made by a company, an entity or an industry to creating value and to the sustainable development of local capital markets can be categorised in one of four key areas ("Capitals"): financial capital, social capital, cognitive capital and environmental capital.
In a competitive and dynamic scenario, it is essential for companies and institutions to introduce a sustainability monitoring process that highlights the valuable aspects and positive repercussions of its activities, as well as providing suggestions on how to improve them still further.
Being seen as a company that is committed to sustainable development is a key asset for relations with all stakeholders at every level. As entrepreneurs and managers, we have to be enthusiastic in our pursuit of sustainable development, which represents the greatest challenge we face this century. A company that doesn't have this kind of vision risks being "left out of the fun"!