Since 2011, the Responsible Gambling Programme, which now covers the entire gaming offering, is certified every three years by these two international associations, which testify to the observance and implementation of actions in full compliance with the Responsible Gambling Standards.

These certifications, obtained after an independent assessment by PWC (PriceWaterhouse Cooper) recognise the company's efforts and the model it has introduced to protect consumers by ensuring that its gaming offering is responsible, legal and safe.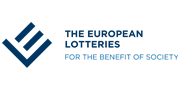 European Lotteries (EL) - www.european-lotteries.org - is an independent association of European state lotteries and gambling operators which works to fight illegal gambling and to promote a sound and sustainable gambling model.
Further details on the European Lotteries website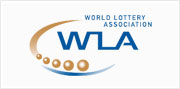 World Lottery Association (WLA)
is an organisation which represents the world's top gambling operators and supports the activities of certified members, from whom it requires a strong commitment to ensure the highest possible standards of corporate responsibility,
Further details on the World Lottery Association website
Customer care and protection
Responsible communication
We take great care to ensure our advertising messages are responsible. That's why we've introduced guidelines for our sales campaigns and partner with the Istituto di Autodisciplina Pubblicitaria (IAP, Advertising Self-Regulatory Institute).
Support
Our commitment to promoting responsible gaming means we are also involved in the development of assistance services for problem players.
Player awareness
We recognise the importance of consumer training and education initiatives to promote safe and balanced gaming behaviour.
Safety and security
We fight illegal gaming as one of the basic commitments in our sustainability strategy.
Play safe
The fight against illegal gaming is a fundamental commitment in Sisal's sustainability strategy.
Regulations and legislation
Player security and protection are guaranteed in the first instance by government regulations, which Sisal complies with as alicenced provider of safe.
Protection of Minors
Sisal has an ongoing commitment to protecting children and always contributes to initiatives and technology addressed to achieving this goal.