Education and talents
Promoting the value of talent and educating the younger generations to build tomorrow's world is a vital commitment for us. Sisal believes in young people, in their talents and in their capabilities, because they represent the key to fair and sustainable development.
WILL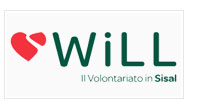 During a team building day in summer 2017, a group of coworkers presented a sustainability project proposing that Sisal employees be offered the chance to dedicate a portion of their working time to voluntary initiatives.

We thought such a beautiful idea was worthy of further development, so we conducted an in-house survey and over 800 of our coworkers enthusiastically signed up for the initiative.

What we then needed was a partner with expertise in the world of solidarity to suggest the right approach and establish relationships with Associations working in this area.

We found it in MilanoAltruista, which works in the Milan area to promote voluntary work and spread the value of altruism and solidarity, building a bridge between the public and non-profit organisations.

The result of this partnership is the Will project to promote voluntary work in Sisal. The project website dedicated to employees offers everyone in the company the chance to donate a few working hours a month to one or more causes proposed by the associations participating in the MilanoAltruista network.

FIABA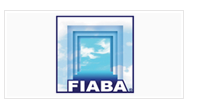 For the seventh year running, Sisal has partnered with FIABA for the "National Fiabaday to eliminate architectural barriers". This year's event promoted innovative initiatives to remove all barriers (physical, psychological and cultural) and spread a culture of accessibility.


Color Your Life
The Color Your Life Foundation has a mission to promote the
value of young talents in the fields of art, science and the professions
, because it is through their growth that a more robust society open to change can be built.
Together with the foundation, Sisal promotes COLORBandi, or competition announcements for the purpose of gathering original ideas about various macro-issues (including Italian traditions, the sea, dreams, tourism, etc.) that promote the value of the candidates' aspirations, dreams and capabilities. The winners will be given the chance to take part in the COLORCampus, a talent enrichment training initiative.
Manifesta 12
Sisal Group is proud to be Main Partner of Manifesta 12, a long-term project to promote the value of contemporary art and culture in Italy, in line with the Group's mission to support talent and innovation.
Il Piccolo Teatro
Since 2009, Sisal has been offering the Piccolo Teatro di Milano its support for initiatives that provide opportunities to meet cultural leaders.
Sport
In Sisal, sport rhymes with fun and fair play. The positive values associated with sport are the same on which Sisal built its development programme for local initiatives.