Overall, Sisal Group reported gross revenue of about 18.8 billion euros (-1.2%) due to the combined effect of growth in the gaming segment (about 1 billion euros, +10.9%) and a contraction in services (about 1.2 billion euros, -11.7%).

Consolidated revenues in 2019 stand at about 869 million euros, up 3.5% on 2018. This increase reflects the positive trend in the gaming segment. In particular, good performance was reported in online games (+20% vs 2018), fixed-odds sports betting (+12% vs 2018), and national lottery games after the record SuperEnalotto jackpot paid out in 2019 (+27%). Services also saw growth, thanks in particular to good performance in collection and payment services in the PagoPa and ACI segments. There was also an increase in affiliation income from retailers across Italy (+7% vs 2018).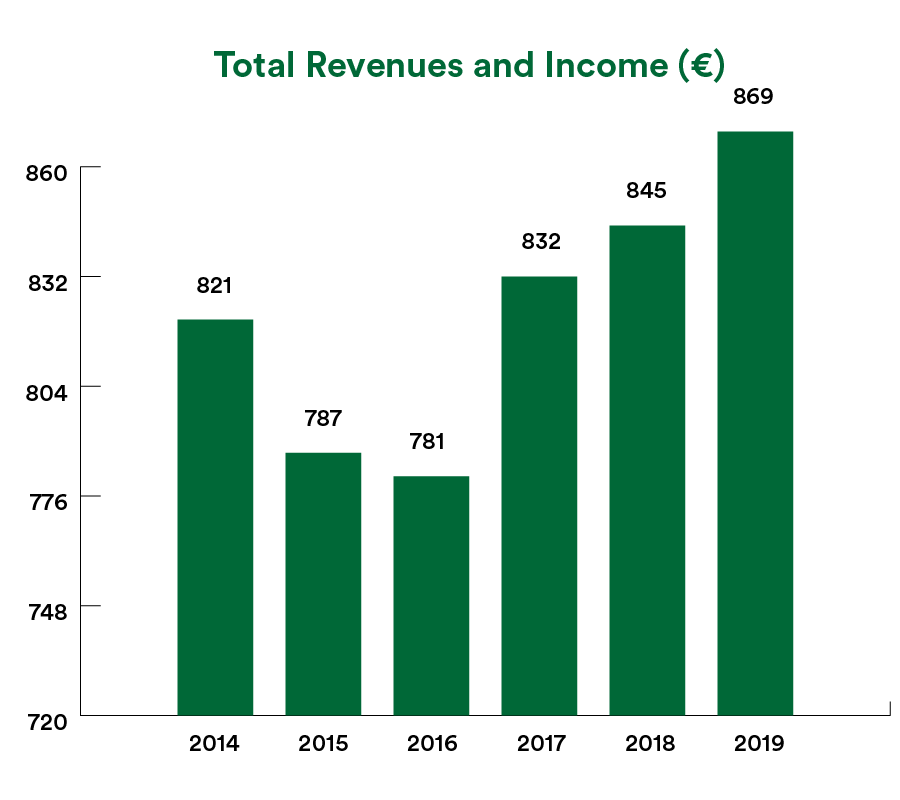 * With effect from December 2019, Payment & Service area activities (previously performed by Sisal Group S.p.A. and Sisal S.p.A.) are performed by SisalPay Group S.p.A. through its subsidiaries SisalPay S.p.A. and Sisal PayServizi S.p.A. Therefore, as of that date, Sisal S.p.A. and its subsidiary companies operate exclusively in the "Gaming" sector.
Company Strategy
We innovate by tradition and this approach has allowed us to diversify and generate value over time, is the strategic lever through which we want to grasp the new challenges linked to digitisation.
Certifications
In 2015, Sisal continued to develop the Responsible Gaming programme in full compliance with the strict international standards defined by European Lotteries and the World Lottery Association at maximum certification level four.
PRESS RELEASE
Milan, 23 December 2019