INNOVATIVE BY NATURE - Sisal enters the "smart" payment business.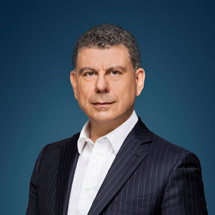 Led by CEO Emilio Petrone, Sisal Group has undergone a transformation, driving the development of payment services in Italy. How? By anticipating Italians' needs based on an approach it now confirms with Bill.


Revenue up 6.5% to more than €830 million, turnover increasingly close to €18 million (+7.8%), and double-digit EBITDA growth to over €215 million. These are the highlights of the latest two-year report released by Sisal Group, and while they refer to 2017, in all probability they will be adjusted upwards in a few months' time. That's right, because the results for the first half of 2018 point to another positive year for one of Italy's best performing companies.

So what is the key to the success of a group which, in the period since 2008 and during the worst of the financial crisis, has managed to almost triple its turnover? One answer can be found in another balance sheet item that is trending upwards: investments in innovation, which have risen to about €60 million. The ongoing process of renewal has driven extensive business diversification, with "gaming" joined by payment services, which are now the group's main business activity (53.4% of turnover).

This transformation has been achieved under the guidance of Emilio Petrone, the CEO of Sisal since 2008, who has led the company in its digital evolution process and who now, with the novelty represented by Bill, is getting ready for a new chapter in the group's history.

This is your tenth year as CEO of a group which, under your leadership, has undergone a huge transformation. How has contemporary society and the consumer changed over these last ten years?

In the last decade, the digital transformation has revolutionised our lives, our habits and our expectations more than any other factor. Today's consumers are proactive subjects, who move nimbly from the virtual to the physical world and back again in order to make aware and informed purchases.

Back in 2008, did you think it possible that Sisal would specialise not only in gaming, but also payment services?

We realised early that consumers' habits were changing and, based on a carefully planned diversification strategy, our response was the creation of a new payment model for the public. Through our network of retail points in bars and coffee shops, tobacconists and newsagents, we have made it possible to pay for over 500 services. This has made it much easier and more convenient to manage the personal affairs of consumers. SisalPay has over 40 thousand points of sale today and is the preferred provider for more than 13 million Italians.

What does innovation represent for you?

It is a distinctive feature that has always been part of our DNA and an attitude that has produced some iconic products over the years, like Totocalcio, SuperEnalotto and WinForLife. Today we are accelerating the group's transformation by creating, for example, a full-fledged Digital Factory, involving 100 talented young Information Technology specialists. Our evolution into a tech company has been instrumental in winning leadership in online gaming and payment services. And now we have set our sights on digital payments.

In the development of Bill, how important will the Sisal brand be and the 13 million customers who have already used SisalPay in Italy?

Over the years, SisalPay has built up a very strong emotional bond with Italians and we have leveraged this to launch the new service. In coming years, with Bill, we will guarantee the development of value added solutions that benefit consumers, our own retailers and other participating retailers.

What are the distinctive features of a solution that represents the first digital proximity banking model in Italy?

Bill provides an extremely simple way to move money and to purchase products of any type from participating outlets. The approach it proposes combines digital and physical channels: Bill is the only digital payments platform that can also be topped up with cash at points of sale. In this sense, it is rather like having a bank counter in your pocket.

An in-house team at Sisal worked for a year on the development of Bill...

Yes, it's true, Bill is the result of the commitment and expertise of a team of young professionals, with whom we will continue to lead the evolution of digital payments in Italy. The creation of a full-fledged startup inside the company is the natural outcome of our development path.

Italy's digital evolution is a highly topical subject today. You and the Agency for Digital Italy are partners in the PagoPa project. What is your role in this process?

We have been working from the outset with the Public Administration as technology innovation partner on major projects like PagoPA. This is a strategic initiative that offers the public and businesses a way to make and manage payments to the Public Administration with maximum security and simplicity. The project is the vehicle with which we offer the community our experience with payment services that are simple to use, bearing witness to the contribution Sisal group makes to Italy's transformation.

With SisalPay you had already made a significant contribution to the process of transforming Italy into a cashless society. Where are we now, in your opinion?

We have already started out on the path to a society with less cash in circulation, as is demonstrated by global and Italian trends. Our solutions are based on a careful interpretation of this data. We are a country with a great deal of unexpressed potential. And while it is true we are still heavily dependent on the use of cash, we are seeing signs of change: growing use of payment cards and an explosion in mobile payments. Italy is also one of the leading countries in Europe in terms of the local reach of its infrastructures, its digital device penetration, and the number of POS terminals per million inhabitants. The tools are therefore in place and our latest solution, Bill, is one example of this. Now we have to join forces to promote cashless culture and show people its real benefits, including the reduced cost of cash, the emergence of the black economy, the recovery of unpaid VAT, increased consumption and, more generally speaking, the encouragement of innovation.