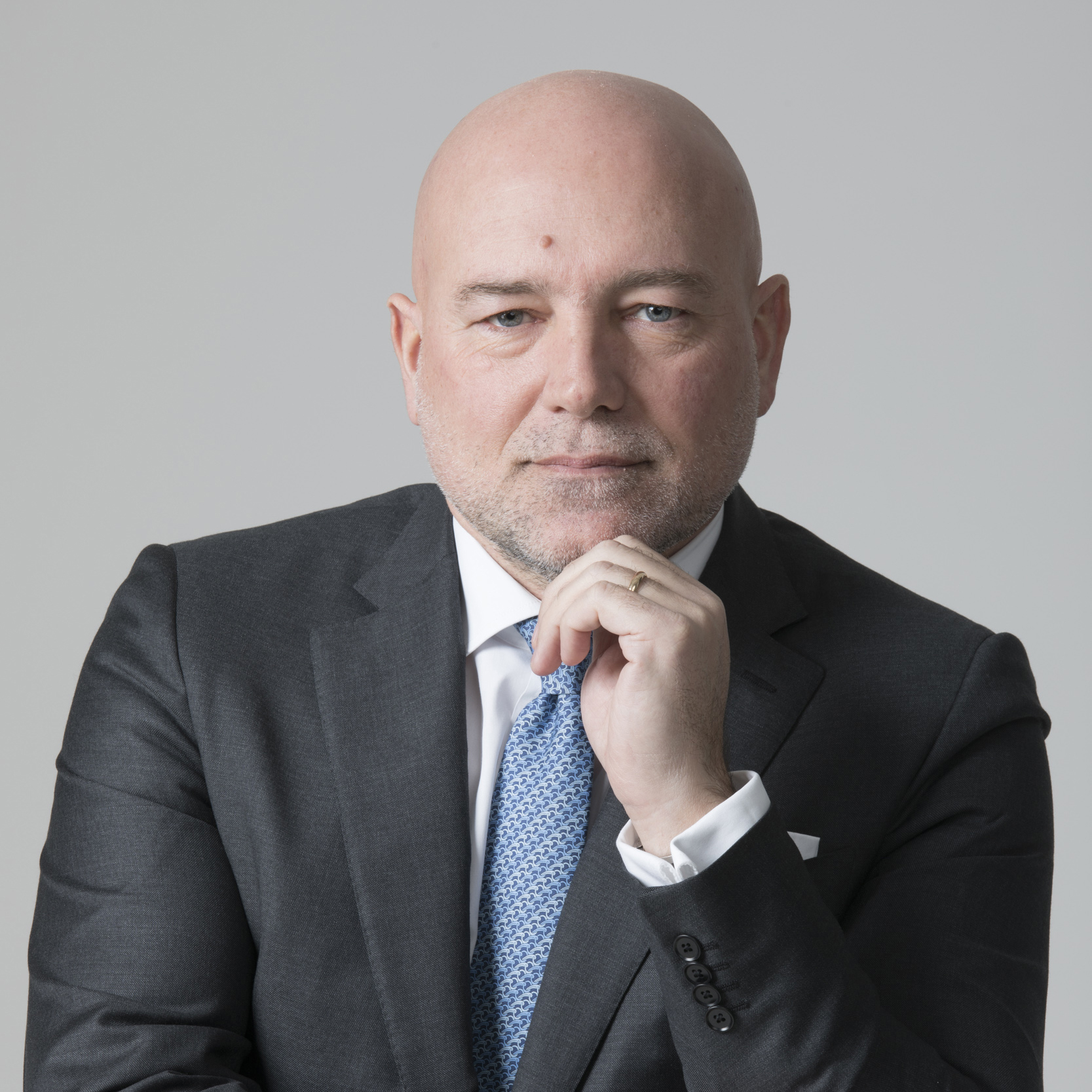 Francesco Durante, CEO Sisal S.p.A.

Francesco Durante has worked for Sisal for over 10 years, and has been CEO for almost one year. He oversaw the growth of the main business units as well as managing the digitalisation process, and is now preparing to take the company even higher by focusing on internationalisation, technologies and a culture of responsible gaming.

His choice was not a bet. But a life and career decision, a challenge. Returning to Italy, to join Sisal, after years of renowned international professional successes, namely at Sara Lee and Lucent Technologies from 1995 to 2009, in completely different sectors and with different skills, meant having to deal with a new way of working.

Francesco Durante, born in 1971, has held managerial roles from an early age in financial and subsequently in commercial fields. He joined Sisal in 2009 where his career trajectory was very promising. He assumed the role of CEO in December 2019.

A lot has changed since you joined Sisal.
Yes, I would say that we have achieved a lot in 10 years.

For example?
The list is long, but just to mention the most important things, I like to recall how we created new successful retail formats such as Wincity; we became a digital leader in Italy with an omnichannel business model; we started international development by acquiring licences in Morocco, Spain and Turkey; we have been awarded the new licence for SuperEnalotto and its respective spin-off games for the next 10 years.
Is that enough?

I think that is enough. But has all this activity also produced healthy financial results?
All these initiatives, which I think are strategic, have allowed Sisal to achieve excellent financial performance.
From 2016 to 2019, gaming has grown from €125 to €200 million EBITDA with an annual growth rate of 17%.

Let's start from a wider perspective. What does Sisal do outside of Italy?
Since 2017 Sisal has begun to widen its outlook abroad. After an in-depth market analysis, we have developed an expansion strategy that has allowed us to win all the tenders we participated in (Morocco, Spain, Turkey).

What is your goal? Do you want to bring the SuperEnalotto lottery to other countries?
It is not our policy to export our iconic products abroad, but to better manage and develop the acquired product portfolio, thanks to the heritage, know-how and expertise that are the hallmark of our company.

And does this policy work?
The reasons for Sisal's success in the international market are mainly attributable to two factors: the first is the skills acquired thanks to its 75 years of experience in the Italian market, which in the meantime has become one of the most competitive on an international level. Sisal's workforce of 2,000 employees is the real strength of the company.

This is the first reason. What is the second one?
Technology. That is the internationalisation and innovation process of the technological platforms used in the Italian market.
This not only gives us a technological and cost-effectiveness advantage in the tender phase, but above all allows us to offer flexible, modular solutions that take into account the many aspects inherent in entering a new market, varying from cultural to social differences, up to the level of technological evolution of the country.
This has been our strategy in Turkey, where we have started operations from 1 August, which I think has been very successful.

In Italy, on the other hand, the omnichannel model works very well.
Yes. In keeping with the evolution of consumer behaviour, Sisal has developed over the years an omnichannel business model that integrates our offering and our consumer relationships all across our retail and online channels. In particular, the Sisal gaming platforms are designed to offer the same products, the same pricing, the same usability, the same design and functionality, regardless of the specific channel.

A model which is very effective in ensuring customer loyalty.
Indeed. And for years Sisal has been collecting and integrating information on the preferences of our consumers over all channels. This helped us become leader in the Italian online market in 2019, despite the strong competition from digital native operators.

How did you do it?
We achieved this partially thanks to the introduction of our digital offering that takes place every day in our around 40,000 stores. The bookmakers understood that an omnichannel approach is the future of the industry and have also been able to benefit from Sisal's digital expansion thanks to innovative partnership models.
Our traditionally online customers were able to benefit from competent and firsthand assistance, while our more analogue customers could find guidance in order to enter the digital world easily and safely.

But today the gaming industry is not portrayed favourably by the media.
That is something we are working on with experts from various sectors, with the aim of effecting a real change of the attitude towards this industry. Our aim is to promote a transition that I consider fundamental for the gaming sector, namely the evolution from a mindset based on compliance (compliance with certification standards as required by the regulator) to one based on commitment (focused on the consumer and integrated into the business).

For example?
Thanks to available data analysis technologies, which enable us to mine data from various platforms and compute them in real time with artificial intelligence, we aim to offer new tools to consumers designed to guarantee maximum protection. We plan to adopt a proactive and innovative attitude to create important best practices which could become the reference standard for future policies, both in Italy and the rest of Europe.

What are the challenges for the future?
The main challenge is establishing Sisal as a responsible gaming company with an international leadership position in the online market.

What else?
I think that is by far the most demanding challenge we face. It is a question of changing a cultural perception that has reinforced itself over the years, not just reaching simple financial goals.
Identifying a problem that arises under our area of responsibility and then committing to finding the right solution is a goal as ambitious as it is difficult for the whole company.
Then, we want to develop our international business by leveraging the licences already active in Morocco, Spain and Turkey and by seizing the various opportunities that will arise, both in stores and especially online, where we aim to be industry leaders.
We are also gauging different gaming markets, such as in Great Britain or Germany. And finally, we want to address the great challenge of digital innovation, which determines the internal development of gaming platforms, mobile app ecosystems and the use of artificial intelligence.
It is not just a matter of investments, but of creating a new culture throughout our world, both internally and externally, guiding and encouraging all possible positive effects both in Italy and abroad.

So far, so good. But aren't there also some critical factors needed to achieve success?
A lot will depend on our human capital, our ability to acquire and develop talent, to create a motivating work environment that encourages innovation without the fear of making mistakes.

If I were to read between the lines, it seems that you want to hire more staff.Well, the good thing about digital transformation is that it affects every branch of the company and gives rise to a continuous search for talent. Precisely in this period, in contrast with the economic stagnation caused by the health emergency, we have launched a recruiting program that will bring over 200 new talents to our company in the areas of information technology and digitalisation by the end of 2020. And I am convinced that this will give a great boost to Sisal's development and leadership in the coming years.