Sisal and startups: Carlo Garuccio talks about the group's open innovation strategy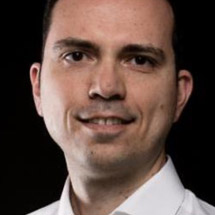 Sisal and startups.

The digitalisation of 40 thousand retail points and the consumer experience. Scouting for startups and developing a culture of innovation in the company. In the words of the group's Head of Strategy, a former startupper: "We're looking at various high potential partnerships and investments".

This area of the business is led by a former startupper who, in 2010, created an Italian carpooling platform (Avacar) before Uber and BlaBlaCar arrived on the scene.

Now Carlo Garuccio, as Sisal Head of Strategy, is in charge of open innovation activities. And his professional career too reveals the growing weight placed by the company on digital transformation: from product innovation to innovating the business itself.