Vision
"Making people's lives easier and more enjoyable"
Sisal since its beginning in 1946 has alwalys placed people at the heart of its activities.
Sisal's Vision describes the Company's dynamic spirits, constantly committed to ensure Consumers undertake daily activities in a pleasant, safe and timely manner.
Sisal's main objective is to enhance Consumers' leisure time.
Mission
"To provide the best offering of gaming, responsibly and sustainably over time"
Sisal is committed to provide an innovative range of high quality of offer throught a pleasant consumer experience wich can be enjoyed troughout the retail network, widely distributed troughout Italy as well as online.
Sisal's Mission combines its vast range of gaming and entertainment products in increasingly pleasant and secure environments.
Values
A company wich aims to be a leader in Social Responsibility must be guided by strong values and grounded in ethics.

Sisal's values are:
We play as a team: we all do our utmost to achieve our goals together
We respect and care for our consumers: our consumers' satisfaction and trust are our best reward
We believe in people and their diversity: the value of people and the richness of diversity are our winning combination
We are responsible and excellent: we aim to achieve excellence in a sustainable and responsible way
We innovate to grow: we are constantly committed to innovation and growth. A Group that believes in the value of research invests in its future.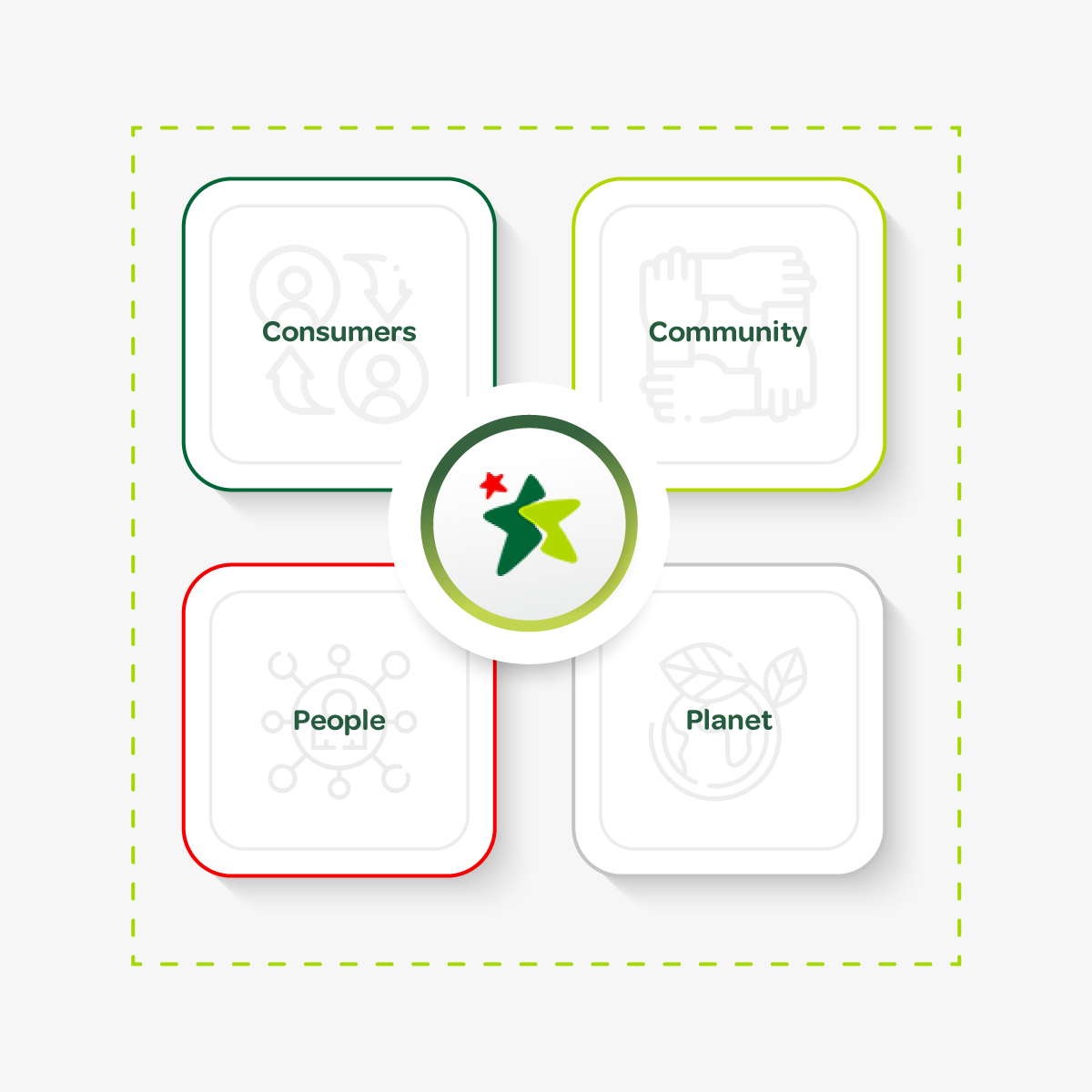 Our approach to sustainability

We talk openly and transparently with stakeholders about the organisation of socially valuable initiatives aimed at promoting the development of our country, helping people to grow, and create value.

These are the foundations of our strategy.
Company Strategy
Innovations is part of our DNA, and this approach has allowed us to diversify and generate value over time. Innovation provides us with strategic leverage in order to fully exploit the opportunities and challenges posed by digitisation.
Sisal Group Consolidated Financial Statement 2019
The Meic project
The Meic project, acronym of memory, evolution and shared identity, in italian, has led to the creation of our historical Archive, associated with Museimpresa, which today welcomes a large part of the company heritage.