Veronesi Foundation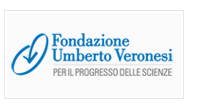 For the sixth year running, Sisal has promoted the "Pink is good" initiative across its network to support scientific research in the fight against breast cancer.A total of €11,675 was raised in 2016.


Telethon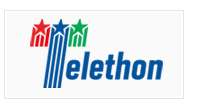 Now in the 12th year of its partnership with Telethlon,
Sisal continued in 2016 to support the Foundation's #presente initiative to
raise funds
for scientific research in the fight
against rare genetic illnesses
. A
total of €13,950 was raised in 2016.
Finally, Sisal employees also made their own contribution to scientific research and at Easter set up a stand to sell fair trade chocolate Easter eggs and so raise funds for the Italian association for the Fight Against Neuroblastoma and childhood cancer, with a special focus on brain tumours.
Manifesta 12
Sisal Group is proud to be main partner of Manifesta 12, a long-term project to promote the value of contemporary art and culture in Italy, in line with the Group's mission to support talent and innovation.
Il Piccolo Teatro
Since 2009, Sisal has been offering the Piccolo Teatro di Milano its support for initiatives that provide opportunities to meet cultural leaders.
Sport
In Sisal, sport rhymes with fun and fair play. The positive values associated with sport are the same on which Sisal built its development programme for local initiatives.