Responsible Gaming: "certifying" a virtuous approach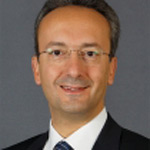 The trade associations representing gaming operators at both European and world level (The European Lotteries and the World Lottery Association respectively) have the stated objective of pursuing industry development along a path of responsibility and sustainability.

In order to facilitate the real implementation of this goal, they have drawn up and periodically review the Responsible Gaming Standard, which we can think of as the "bar" industry players must aspire to as they pursue their virtuous development programmes. The compliance of gaming operators with the standard is voluntary and must be audited by an independent accreditation entity for the aforementioned associations to issue certification.

The Responsible Gaming Standard is divided into six Objectives that provide a framework for the interpretation of its content, and 11 Sections into which the requisites and required actions are grouped, each consisting of about 80 key points. In order to obtain certification, the level of compliance achieved in each of the 11 Sections must be at least 75%. Certification is valid for three years, with an intermediate review during this period.

The Objectives of the Standard refer mainly to the promotion of lawfulness and honesty in the industry, the fight against illegal gambling, the identification of responsible gaming best practices that can be introduced into operators' businesses, the definition of responsible gaming programmes by individual operators based on the Standard, and the certification of compliance with the Standard by an independent third-party entity.

The Sections in the Standard cover various theme areas including, for example, the undertaking/promotion of studies and research that contribute to spreading an understanding of the phenomenon of problem gaming and raising awareness about it in the community, training employees and the sales network about responsible gaming and problem gaming issues, game design, aware and informed online gaming, the fitness of commercial communication, support for players through cooperation with specialist organisations, and the provision of appropriate information for players. The relevance and ongoing review of these practices are also supported by the involvement of stakeholders and reporting to them about the programmes implemented to promote Responsible Gaming, as well as by certification of compliance with the Standard.

In conclusion, we hope that a growing number of gaming operators introduce their own Responsible Gaming Programmes that are aligned with the needs of stakeholders, organised on the basis of the industry Standard for reasons of comparability and, not least, certified to gain the trust of the people who read and make decisions based on the statements made.