Dialogue, transparency, responsibility and innovation: these are the pillars on which the company was founded and which for seventy years have shaped Sisal's corporate culture and guided its strategy in the implementation of socially valuable projects and initiatives, in the promotion of Italy's development and in the growth of its people and stakeholders.

Carrying on an open and transparent conversation with its stakeholders is an asset for Sisal, because it is through mutual exchange that shared needs can be identified and business and sustainability initiatives launched that create value both for the company and all stakeholders.

As Italy's leading gaming industry player, Sisal is firmly convinced that gaming is and should continue to be fun. With this conviction, Sisal associates its business objectives with a commitment to promoting the company's Responsible Gaming programme, which is based on an awareness of players, on protecting vulnerable consumers and on the fight against crime.

Our ongoing focus on customers has always driven Sisal to strive for improvement. The digital revolution that has swept through Italy has set us new challenges in terms both of consumer protection, by embarking on various certification processes.


These strategic pillars represent a starting point in defining the sustainability issues Sisal regards as most important.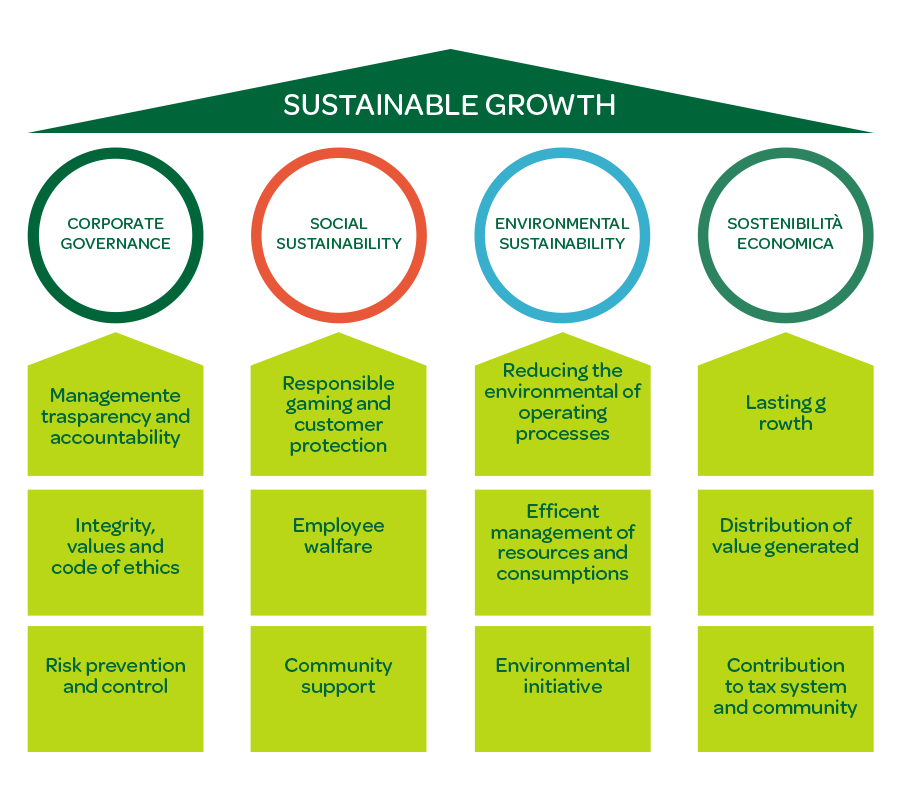 The Responsible Gaming Programme
The programme has been introduced with the aim of building a shared model of secure and reliable gaming that revolves around the prevention of problem gaming.
The importance of relations
Sisal is a company born of the determination shown by three journalists to re-establish a common purpose and strengthen a country destroyed by the war.
2018 Sustainability Report