Sustainability report
The Sustainability Report is the most important tool used by the Company to report transparently to its stakeholders on its commitment and the results obtained in the course of the Group's social responsibility activities.
The Sustainability Report brings together Sisal's strategies, objectives, initiatives and projects, as well as quantitative performance statistics.

For this annual Sustainability Report Sisal has adopted the new GRI guidelines, achieving the best European practices for the reporting framework.

Its content has been determined on the basis of a materiality analysis to identify the most important sustainability issues for Sisal, cross-referencing internal and external (stakeholder) perspectives and expectations.
2017 Sustainability Report
2016 Sustainability Report
2015 Sustainability Report
2014 Sustainability Report
2013 Sustainability Report
2012 Sustainability Report
2011 Sustainability Report
2010 Sustainability Report
2009 Sustainability Report - IT version
For more information on our sustainability approach and objectives, please get in touch with our CSR contact.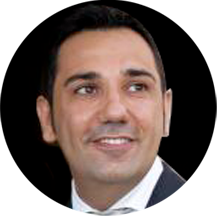 GRI
Sisal has been reporting on its commitment to sustainability since 2009, and in 2014 it introduced the standards developed by GRI, demonstrating the importance of corporate social responsibility in the framework of the company's business strategy.
Performance
Sisal is committed to monitoring the company's sustainability performance to improve how the company manages social, environmental and economic impacts and to create value for all stakeholders.