Sustainability report
The Sustainability Report is the most important tool used by the Company to report transparently to its stakeholders on its commitment and the results obtained in the course of the Group's social responsibility activities.
The sustainability report brings together the strategies, objectives, initiatives, projects and performance figures that define our sustainable approach.

The Sustainability Report is our most important instrument for reporting on and transparently informing all our stakeholders about our efforts and the results of our social responsibility activities.

The Report's content is defined on the basis of a materiality analysis process designed to identify the most important sustainability issues for Sisal by cross-referencing internal and external perspectives and expectations (stakeholders).

Since 2014, we have drawn up our Sustainability Report based on the guidelines issued by the Global Reporting Initiative, which is the framework used by most listed and unlisted Italian companies. In 2017, the Sustainability Report introduced the new latest generation guidelines issued by the GRI, the GRI Standards, which have definitively replaced the GRI-G4 guidelines used in previous years.
2018 Sustainability Report
2017 Sustainability Report
2016 Sustainability Report
2015 Sustainability Report
2014 Sustainability Report
2013 Sustainability Report
2012 Sustainability Report
2011 Sustainability Report
2010 Sustainability Report
2009 Sustainability Report - IT version
For more information on our sustainability approach and objectives, please get in touch with our CSR contact.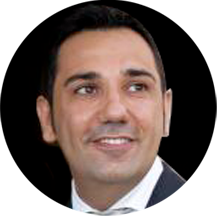 GRI
Sisal has been reporting on its commitment to sustainability since 2009, and in 2014 it introduced the standards developed by GRI, demonstrating the importance of corporate social responsibility in the framework of the company's business strategy.
Sustainability Report 2017