Support for compulsive players :
- National helpline for gambling-related problems offered by the ISS (Istituto Superiore di Sanità): 800.558.822 available Monday through Friday, from 10 a.m. to 4 p.m. In the remaining hours of the day, the answering machine is active. A team of professionals, respecting anonymity, offers advice and guidance to both people who have developed problems (psychological, relational, legal) due to excessive playing and to the family members and friends affected by the problems this addiction generates.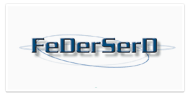 - Online therapy: it is a free service carried on by FeDerSerd (Federazione Italiana degli Operatori dei Dipartimenti e dei Servizi delle Dipendenze) and available at www.gioca-responsabile.it. Thanks to the support of expert therapists it is possible to undertake an agreed treatment path based on individual needs. Since 2009, Sisal is a partner of FeDerSerD in supporting people who have developed problems related to gambling excesses of a psychological, relational and legal nature.

New tools to prevent problem gaming behaviour

In 2017, Sisal.it developed software designed to intercept and prevent problem gaming behaviour. The system uses predictive identification to track and analyse the movements of players online and compare them with the historical and transactional data in our entire customer base. This makes it possible to identify irregularity phenomena that may lead to problematic behaviour in the customer.
When anomalies are detected, Sisal takes immediate action at two levels: the user is removed from promotional mailing lists and their profile is tracked to moderate or limit gaming activity.
The software is extremely effective at fighting problem gaming: when applied to historical data, in 93% of cases potentially at-risk customers were identified early before they went on to request self-suspension.
Tools like this represent another real step forward in creating an ever more sustainable gaming offering.
Gaming problems?

Has gaming become a problem? Do you need help for yourself or a loved one?

Call the national toll-free number of the Istituto Superiore di Sanità for problems related to gambling (TVNGA). The service guarantees support to people struggling with gambling problems from Monday to Friday, from 10:00 to 16:00.

The service is free and anonymous.


Call now 800.588.222
The Responsible Gaming Programme
The programme was introduced with the aim of building a shared model of safe and responsible gaming that focuses on the prevention of gambling problems.
Play safe
The fight against illegal gaming is a fundamental commitment in Sisal's sustainability strategy.