Letter to Consumer
Since 2016, we have submitted our Sustainability Report to the consumer protection association Codacons, who summarises all the information that could interest consumers in a letter, making it accessible in a quick and simple manner, with the complicated technical and structural data.
The Letter to Consumers extracts all the aspects from the Sustainability Report that contributed to common welfare, in contexts in which it interests consumers, allowing them to do their part. We believe it is necessary to establish a constructive dialogue between consumer and business based on mutual benefit. In addition to the social responsibility required for companies, the civic responsibility of consumers and of the entire population also plays an important role.

We think that it is essential that this information is easily accessible, in order to identify businesses that implement concrete initiatives to achieve their sustainable development goals, as part of the 2030 agenda of the United Nations.

Our Sustainability Report, distilled as the Letter to Consumers, has received the OK CODACONS distinction.
For more information on our sustainability approach and objectives, please get in touch with our CSR contact.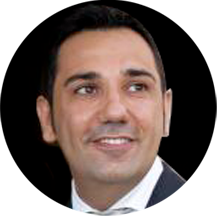 GRI
Sisal has been reporting on its commitment to sustainability since 2009, and in 2014 it implemented the standards developed by GRI, demonstrating the importance of corporate social responsibility in the framework of the company's business strategy.
2020 Sustainability Report
The Responsible Gaming Programme
The programme was introduced with the aim of building a shared model of safe and responsible gaming that focuses on the prevention of gambling problems.