WORKFORCE

Workforce by gender
The total number of employees is 1,872, a sharp rise on 2016 (+5%). The upward trend is particularly evident among women (+8%), who in 2017 represent 42% of the total.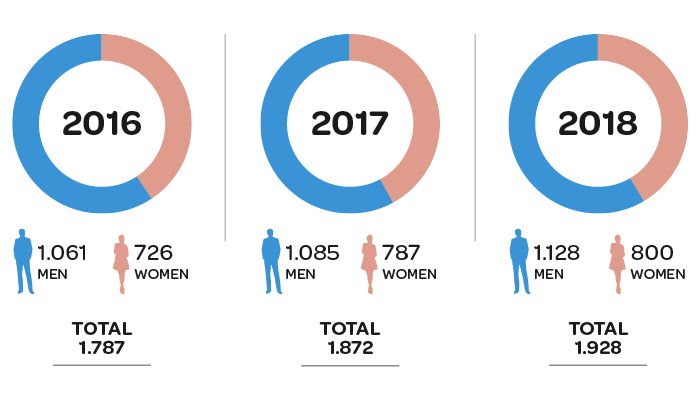 Workforce by category
White collars are the biggest category in the workforce and represent 84% of the total. 44 employees are in protected categories.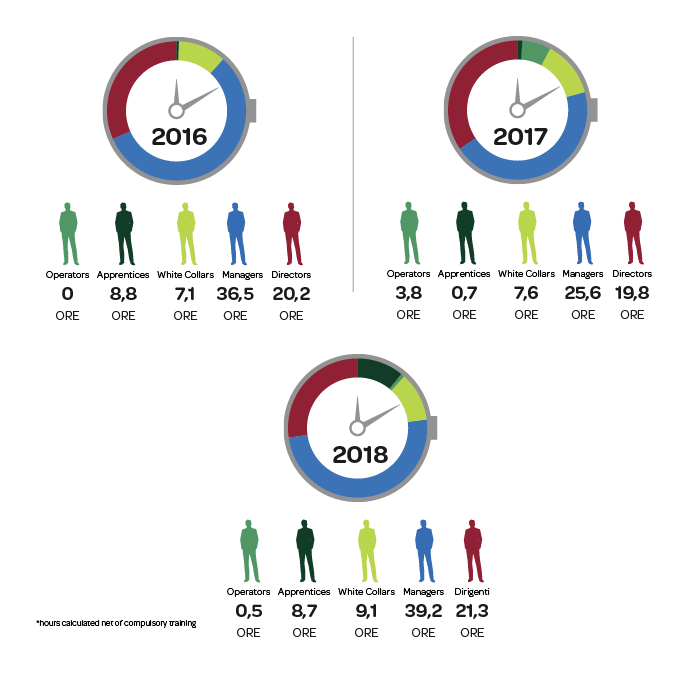 Workforce by type of contract
Out of 1,653 employees with open-ended contracts (89% of the total), 84% work full time.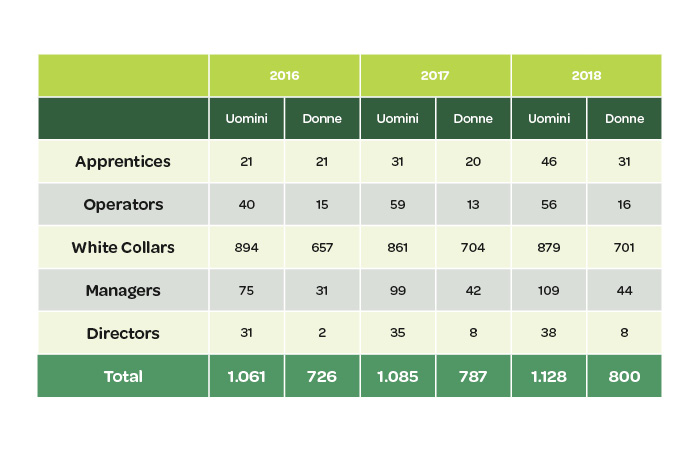 Turnover
In 2017, outgoing turnover stood at 10%.
New recruits by gender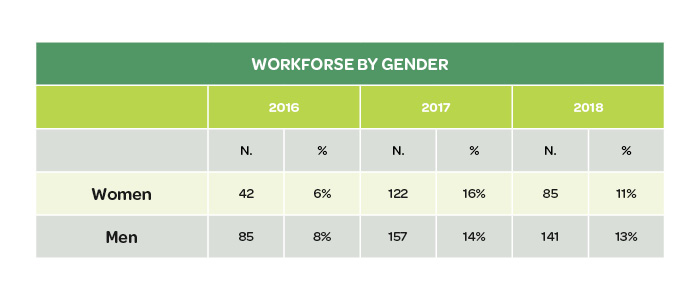 New recruits by age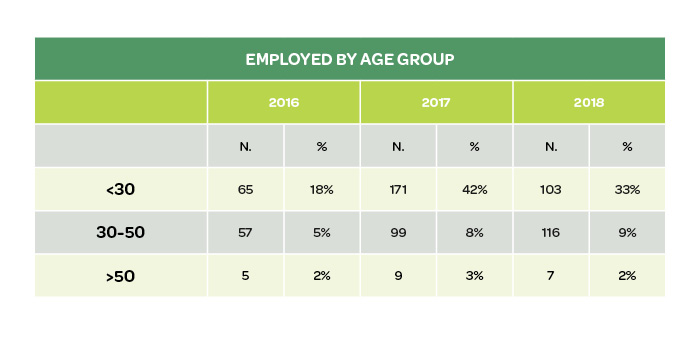 Turnover by gender

Turnover by age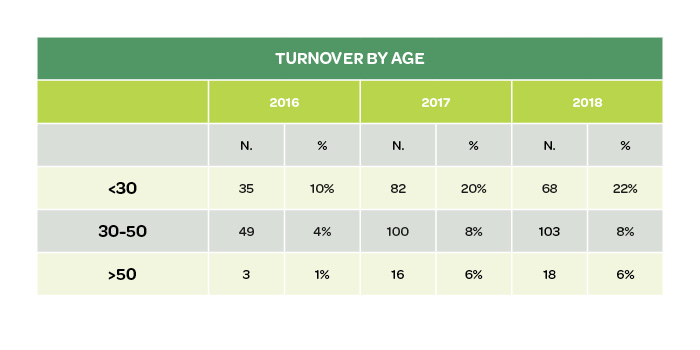 Training
Average hours of training by category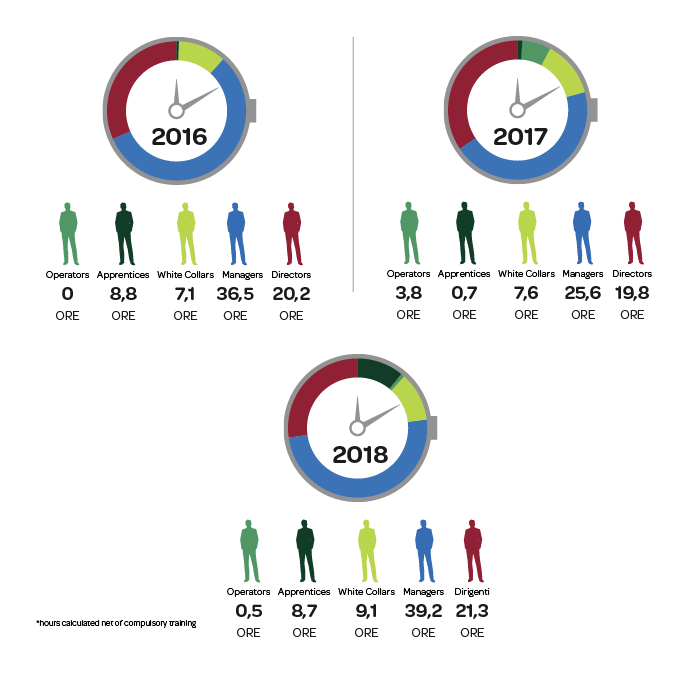 Average hours of training by gender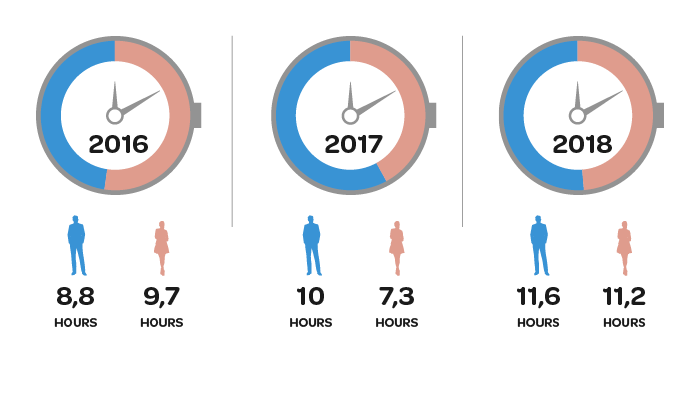 Our Environmental Results
Energy Consumption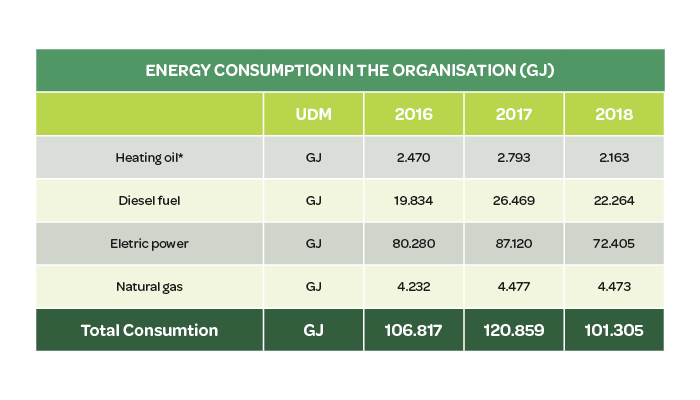 Water consumption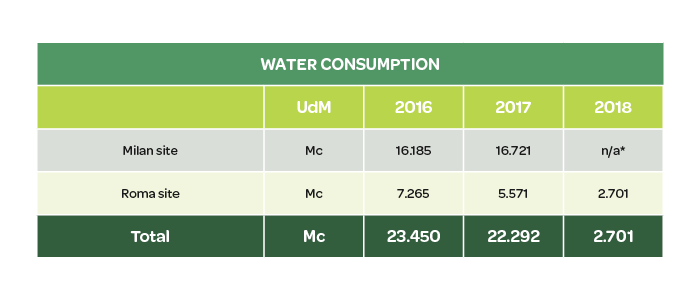 GHG emissions reduction (t x CO2)
Total weight of waste (kg)

Mitigation of the environmental impact of products and services
Sustainability report
The Sustainability Report is the most important tool used by Sisal to report transparently to its stakeholders concerning its commitment and the results obtained in the course of Sisal's social responsibility activities.
2020 Sustainability Report
GRI
Sisal has been reporting on its commitment to sustainability since 2009, and in 2014 it implemented the standards developed by GRI, demonstrating the importance of corporate social responsibility in the framework of the company's business strategy.